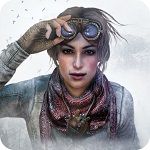 This is a review of Syberia 3. The long-awaited next chapter. In the popular mystery adventure series.
By Benoit Sokal and Microids.
Available for PC and Mac download, PS4 and Xbox One.
Including collector's (UK) or deluxe editions (US) on Amazon.
Plus the Syberia series list linked below. And more games like Syberia.
October 2018 Update: Syberia 3 release for Nintendo Switch.
Syberia 3
From: Benoit Sokal, Microids | Genres: Mystery Adventure, Puzzle, Point and Click | Released: April 2017.
Story
After abandoning the island, Kate is found dying on the edge of a river by the Youkole tribe. A nomadic people migrating with their snow ostriches. Stuck in Valsembor village, together they must find a way to continue their journey. In a race against their enemies and unexpected obstacles. Not to mention Kate's past, which catches up with her. [Source: Amazon]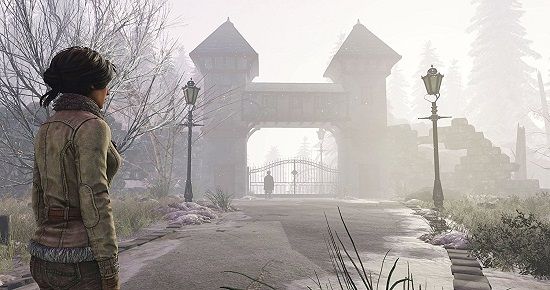 Game Play & Features
Fully voiced dialogue.
Innovative new 3D puzzles. Combine objects in interesting ways.
Combines real-world aesthetics. With fantasy and steam-punk elements.
Cast of memorable and eccentric characters.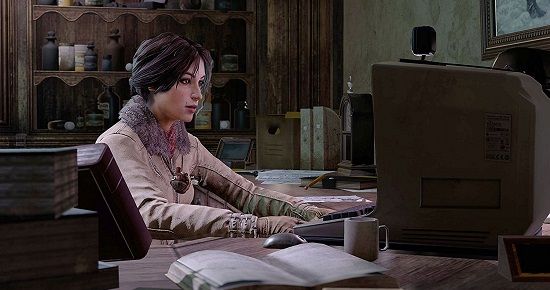 Deluxe Edition Bonus Content
Collectors Box. With all 3 Syberia Games.
Kate Walker Figurine.
20 page Comic Book.
60 page Artbook.
Digital OST.
Poster.
And 2 Lithos. With traditional light ivory side.
Review
Syberia 3, the long-awaited (13 years) next chapter in the series. Unfortunately, doesn't hit the highs of the previous Syberia games.
In Syberia 1 and 2, you were immersed in this steampunk world. Full of weird characters and beautiful landscapes. With challenging point-and-click game play. Creative puzzle-solving. And a cohesive interesting adventure story.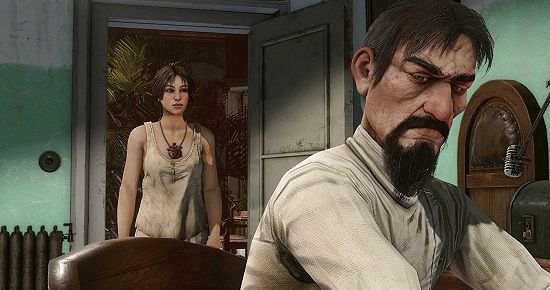 Syberia 3 doesn't evoke that same atmosphere. There are a number of technical and creative problems. Clunky steering controls. Poorly acted and somewhat lazy dialog. Mostly simplistic puzzle-solving. And a lack-lustre storyline.
On the plus side the visuals are improved, and now in 3D. The developers are releasing patches to help with the steering problem and other technical fixes.
Syberia 3 Patches and Updates
Update June 14, 2017: a patch has been released to address the steering problem. By adding a mouse-only mode. Plus fix a number of audio, text and cursor problems.
Play Syberia 3
Available including Standard and Collector's/Deluxe Editions from:
US Amazon for Nintendo Switch, PC, PS4, Xbox One, PC or Mac Download.
UK Amazon for Nintendo Switch, PC or Mac Steam Download Code. And Syberia Trilogy for PC, PS4 and Xbox One.
This is the 3rd installment in the series. See my post: Syberia Game Series List. For details of all of the Syberia games.
More Top Mystery Adventure Games
For games like Syberia:
Dream Chronicles Series for PC, Mac and Nintendo DS.
Sherlock Holmes PC Games List.
Agatha Christie Adventure Games.
A Study in Steampunk for iOS, Android and Amazon Fire.
Blackwell Mystery Adventure Series List.
Drawn Series by Big Fish Studios for PC, Mac and iPad.
Tormentum Dark Sorrow for PC, Mac and Mobile.
See also my latest Adventure games posts. News and reviews for PC, Mac, consoles and mobile.
Don't forget you can Subscribe or Follow and get updates of my latest posts.