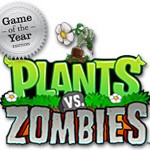 Plants vs Zombies classic tower defense strategy game.
With hungry hordes of zombies about to invade your home.
Defend yourself with strategic and well timed planting of zombie-zapping perennials!
Protect yourself and prevent these lurching zombies breaking down your door.
For more PopCap games, see my list of posts included below.
Plants vs Zombies
Genres: Tower Defense, Time Management, Strategy | From: PopCap Games Inc.
Plants vs Zombies Game Summary
Zombies of all kinds are trying to get to you, and to hold them at bay, you must use the limited resources to hand. From collecting bits of sun as currency, you can buy various plants and place them strategically around your lawn and defend yourself. As well as the various types of Zombies trying to get at you, you also have to contend with further obstacles including night time, fog and battles on the roof!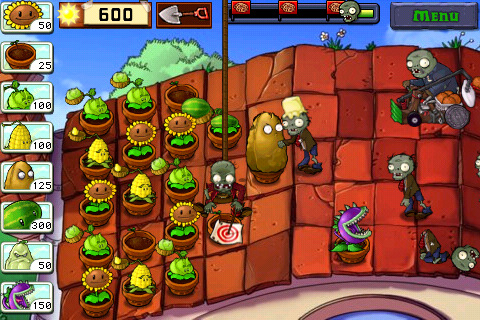 How to Play the Plants vs Zombies Game
In the main mode Adventure mode you are challenged with overcoming other obstacles. Like a setting sun, creeping fog and a swimming pool as the zombies hordes try to gain access to your homestead.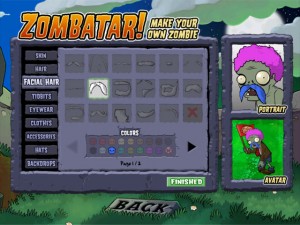 This all adds up to the challenge of battling the fun-dead. Outsmarting these zombies is not easy as you'd think as they're cleverer than the average ghoul, so use your resources wisely… Or they'll overcome your defences and get to you!
Plants vs. Zombies Adventure Mode
50 levels: You have 50 levels in adventure mode that occur through day, night, fog, in a swimming pool and on the rooftop.
A variety of plants to defend your home: Each with their own special powers to defeat the attackers!
A variety of zombies to do battle with: Including zombie pole-vaulters, snorkelers, Zomboni, bucket-heads and more. Each zombie has its own unique skill. Test your planting skills to combat them with the right plant combos and at the right time!
The better you play the more you earn: Improving your prowess as a zombie zapper will help you gain more powerful plants and more coins to buy power-ups.
This is the mode you get in the mobile game app versions.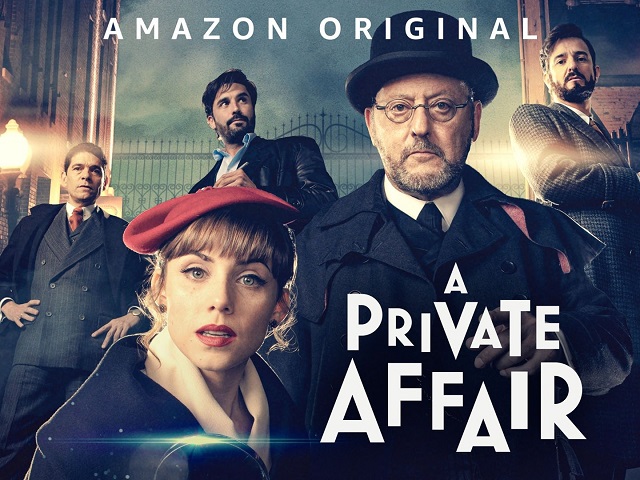 Additional PvZ Modes in the Full Version Game
In the Plants vs Zombies full version, you also get an additional 4 game modes: Mini-Games, Puzzles, Survival, and Zen Garden! And now there is an additional feature that lets you customise your zombies with the Zombatar!
Unlock the challenging puzzles and play plenty of mini-games, many of which are zombie-fueled versions of other popular casual games. Or just chill-out in the Zen Garden.
This is one of the must-have casual games, with its addictive gameplay, fun characters and quirky style!
Play PvZ 1
*Available from: US Amazon for PC, Mac or Amazon Fire. And from UK Amazon for PC, Mac, Nintendo DS or Amazon Fire.
More Cool Games from PopCap and SpinTop!
Escape Games Series from SpinTop and PopCap.
Bookworm Deluxe Full Version Game for PC and Mac.
PopCap's Mystery P.I. Games List.
Bookworm Games & Best Mobile Alternative.
Amazing Adventures Games for PC, Mac and Nintendo DS.
You might also like: Plants vs Zombies Series Listed in Order. And Free Bookworm Game PopCap – Classic Word Game for PC and Mobile.
Don't forget, you can Subscribe or Follow and get updates of my latest posts.
*The above article may contain affiliate links.