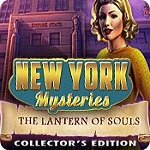 Newly released this week, is Five-BN's New York Mysteries 3 game.
Another cool 1950's era detective game.
From their popular New York Mysteries series.
Available for PC, Mac, tablet and phone.
With free demo and full version download online.
I've also included my New York Mysteries series list. See below for details.
New Detective Game April 2016
From: Five-BN Games.
PC release: April 2016.
Genres: Detective, Mystery, Hidden Object, Puzzle.
New York Mysteries 3: The Lantern of Souls
Plot: It's 1950's New York! A rich lawyer's widow has been brutally murdered. What starts as a routine investigation quickly takes a dark turn. It's up to you to shed light on the secrets of the past. Are you brave enough to take on this chilling adventure? Find out in New York Mysteries: The Lantern of Souls Collector's Edition!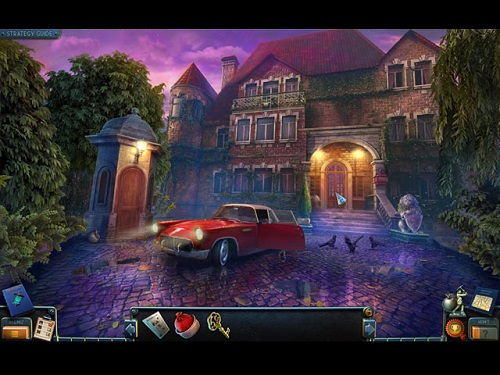 New York Mysteries 3 – Game Play & Features
Play as Laura James, journalist and undercover paranormal investigator. Assisting the police in an unusual and high-profile murder!
Her first task is to determine if this case is due to paranormal causes! And report back to her 'real' boss at the secret society, The White Stone Order.
With loads of puzzles, tricky mini-games and some very good silhouette interactive hidden object games (iHOGs).
Play in 3 levels of difficulty: Easy, Normal and Hard modes. Each level can be customized to your personal preference. With settings for the amount of help, hints and skips you get.
This game plays across 7 chapters. Plus a bonus chapter in the Collector's Edition (CE). With 35 unique locations to unlock and explore.
The story begins – with a movie-quality introduction – first at the funeral of a well-known New York lawyer. Shortly followed by the mysterious murder of his wife. Visit the family's home to examine the crime scene. Explore the area and find out if there is a paranormal connection to this murder!
Journal: Automatically updated with additional details gathered from your investigation.
Task List: View a list of your active tasks.
Interactive Map: A handy overview of the locations in the game. Shows you where you have active tasks to complete. Use this map to move quickly from one location to another, with one click.
The Collector's Edition includes loads of cool extra content. Including a bonus chapter, a strategy guide, 4 sets of collectibles, morphing items, 20 trophies to achieve, 16 New York postcards to collect, wallpapers, concept art and bonus puzzle game play!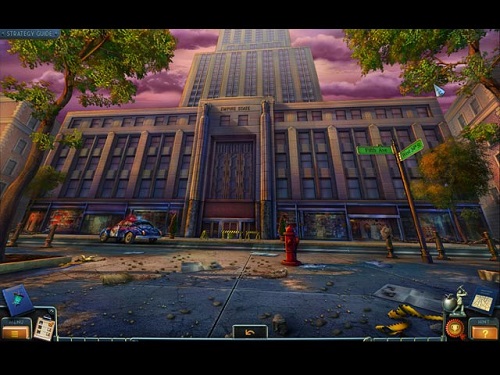 New York Mysteries 3 – Review
The main character, Laura is fun to play. She's smart, stylish and fearless! Plus there's plenty of puzzles, mini-games and collecting to do. As you explore this beautiful and very substantial game.
As with the previous games in the series, The Lantern of Souls uses gorgeous artwork, an interesting story and challenging puzzles. To entertain and engage you from beginning to end in this cool murder mystery adventure!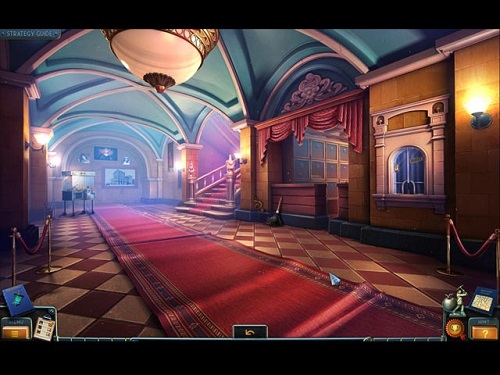 Play New York Mysteries 3: The Lantern of Souls
Available from Amazon for: Fire Tablet (US) or Fire Tablet (UK).
This is the third installment in the series. See my post: New York Mysteries Game Series List. All the game titles in the series so far. For computer and mobile, in order of PC release.
More New York Mysteries Game Reviews
1. Secrets of the Mafia Review.
2. High Voltage Review.
4. The Outbreak Review.
More Top Five-BN Games Series
For more games series from 5BN. For PC, Mac, iPad, iPhone, Android and Amazon Fire. See also:
Lost Lands Game Series List.
Sacra Terra Games from Alawar and Five-BN.
Darkness and Flame Games and Reviews.
The Legacy Game Series List.
See also my latest 5-BN Games for PC, Mac, tablet and phone posts. Including series lists, new releases and reviews.
Subscribe or Follow to keep up to date with my new posts.
And for the best hidden object adventure games, see my Best Hidden Object Games page. For computer, tablet and phone.