Fantasy Mosaics 21 On the Movie Set.
A new mosaic puzzle game.
For Mac and PC download.
Also available on Amazon for Fire.
Check out my other posts, included below. For more Fantasy Mosaics game reviews.
As well as details of how to play mosaic puzzle games.

New Mosaics Puzzle Game for PC & Mac
From: Andy Jurko and MatchGems.
Genres: Puzzle Games, Brain-Teaser.
Big Fish/Mac Appstore release: May 2017.
Fantasy Mosaics 21: On the Movie Set
Description: Mrs. Penguin received an invitation to visit a famous movie studio! In this latest installment of Fantasy Mosaics, the penguin family hopes to take part in the latest movie! Jump into the spotlight while visiting the movie studio and solve new colorful mosaics puzzles!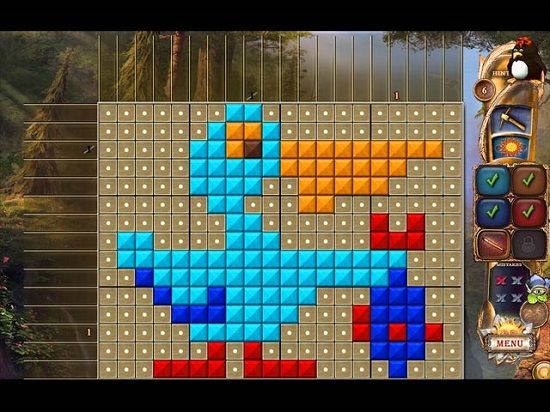 Features
Mosaic puzzles with an enhanced color palette.
Also known as picross, hanjie, nonograms, griddlers, paint by numbers.
Pixel art mosaic challenges.
Explore a movie studio.
Puzzles based on logic.
Review
This is another highly addictive chapter. In this colorful quirky penguin adventure series!
IF you are a fan of Sudoku, puzzles and brain-teaser games. And have not yet tried the Fantasy Mosaic games. Check out my how to play Fantasy Mosaics games post.
Play Fantasy Mosaics 21 – available from Amazon for:
Fire Tablet (US) or Fire Tablet (UK).
More New Fantasy Mosaics Games
Previous Fantasy Mosaics Games
20: Castle of Puzzles Review.
19. Edge of the World Review.
18. Explore New Colors Review.
For my latest game news. See my Best New Games Highlights page. With top new games for PC, Mac and iOS.