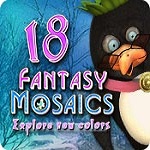 Fantasy Mosaics 18: Explore New Colors.
The latest mosaic puzzle game.
In the popular Fantasy Mosaics series.
From Andy Jurko.
Now available for PC and Mac.
Already out for Fire.
And for more Fantasy Mosaics games, see my posts included below.

New Mosaic Puzzle Game
Title: Fantasy Mosaics 18: Explore New Colors.
From: Andy Jurko.
Genres: Puzzle, Brain-Teaser.
PC release: December 2016.
Fantasy Mosaics 18: Explore New Colors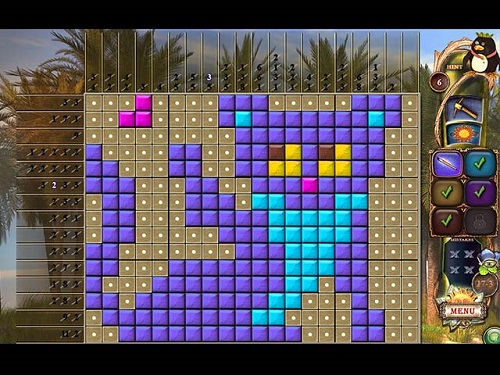 Description: Uncle Aaron and the mysterious lady penguin go on a vacation. And explore new colors for their mosaic puzzles! Along the way they make new discoveries. And build a fantasy landscape! Enjoy the latest installment of fantasy mosaics. Experience a new feature that allows you to view the background art. Whilst a puzzle image is in progress. Follow the penguin family on this thrilling adventure. With new exciting challenges!
Fantasy Mosaics 18: Explore New Colors – Features
Mosaic puzzles in more colors than ever.
Pixel art puzzle challenges.
Build a new landscape.
Puzzles based on logic.
Play Fantasy Mosaics 18
Amazon for: Fire Tablet (US) or Fire Tablet (UK).
More Fantasy Mosaics Games
Art of Color – Fantasy Mosaics 4.
Into the Unknown – Fantasy Mosaics 6.
New Palette – Fantasy Mosaics 17.
Edge of the World – Fantasy Mosaics 19.
See also my Fantasy Mosaics Games List in Order. For PC, Mac and Fire download.
And also New Puzzle Games News & Reviews. For PC, Mac, mobile.