Newly released in the PC puzzle games series, Fantasy Mosaics is the Art of Color.
This is the 4th instalment in this popular and top quality puzzle series.
And is even better than the previous mosaic games.
A colourful puzzle adventure game that is both challenging and engaging.
Available for PC and Mac (free demo and full version) download.
As well as for tablets including Amazon Fire.

Top New PC Puzzle Games September 2014
Title: Fantasy Mosaics 4: Art of Color.
By: Andy Jurko / MatchGems.
Genres: Puzzle Games, Adventure.
Plot: Experience a world of multi-color mosaics puzzles in the latest installment of Fantasy Mosaics! This exciting innovation opens up a whole new dimension of fun and challenge. Discover beautiful and vivid images cleverly hidden in the pattern of numbers and colors. Embrace our latest mosaics challenge and take a journey across the new fantasy landscape to help our penguin find his soul mate.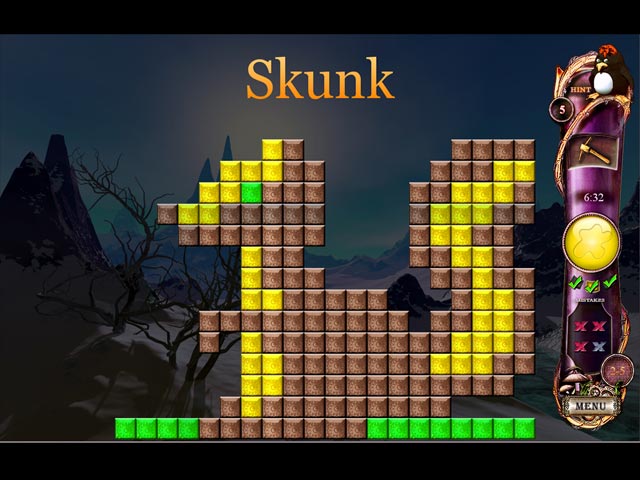 This new PC puzzle game include colourful mosaic puzzles, 2 difficulty modes, 100 custom-built mosaics and awesome landscapes!
Play Fantasy Mosaics 4 – Art of Color
Fantasy Mosaics 4 – Art of Color is available on Amazon for: Fire Tablet (US) or Fire Tablet (UK).
More Fantasy Mosaics Games
6. Into the Unknown.
17. New Palette.
18. Explore New Colors.
19. Edge of the World.
20. Castle of Puzzles.
21. On the Movie Set.
See also my Fantasy Mosaics Games List in Order. For PC, Mac and Fire download.
And also my New Puzzle Games News & Reviews. For PC, Mac and mobile.