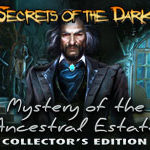 The complete Secrets of the Dark series.
Listed in order of Collector's Edition (CE) release.
With games available for computer on PC and Mac.
And for tablets.
From Orneon and Big Fish Games.
Secrets of the Dark Series List Order
From: Orneon Limited.
Publisher: Big Fish Games.
Genres: Detective, Mystery Games, Hidden Object, Puzzle.
1. Temple of Night
PC release: June 2011.
Plot: Your friend is a journalist who is staying in a seemingly quiet desert town.
After getting involved with a story involving the dark forces, he is kidnapped by three dark priests!
Now they are getting ready to sacrifice him to provide the Demon of Darkness with limitless power…
And it's up to you to stop them!
2. Eclipse Mountain
PC release: May 2012.
Plot: Save your friend from the Demon of Darkness in Secrets of the Dark: Eclipse Mountain!
Follow clues left by stone monks in a deserted town in Thailand to uncover a thrilling mystery.
Battle the dark and magical werecreatures that want to sacrifice your friend!
In this macabre hidden object puzzle adventure game!
3. Mystery of the Ancestral Estate
PC release: March 2013.
Plot: Travel to a tiny island in Greece, where a series of murders all within the same household has the heir to the family fortune scared to death.
As a detective specializing in strange cases, you've been called in to investigate.
And to help protect this innocent woman from becoming the next victim.
Is there a ghost haunting these grounds, or is this a case of evil sibling rivalry?
4. The Flower of Shadow
PC release: July 2014.
Plot: A father's frantic plea sends you in search of his daughter, Maria, who seems to have vanished into thin air. A mysterious and supernatural force has kidnapped her on her 16th birthday, sealing her room with a magical glow. Your investigation leads you from an odd, flower-shaped lamp through a portal – an ordinary room becomes a nightmarish forest! Can you find Maria in time? Or will she be trapped forever in a shadowy realm by a creature bent on revenge?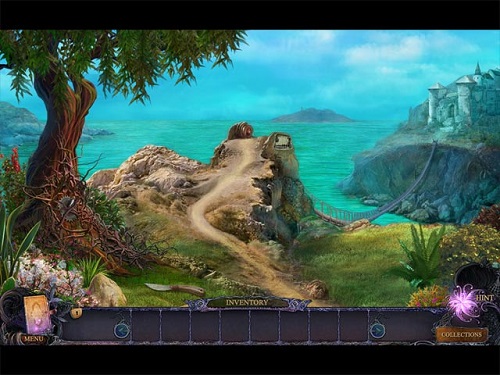 Play Big Fish Game Apps on Fire Tablet:
US Amazon or UK Amazon
Free Demos and Full Version Downloads Available!
More Hidden Object Games Lists
For other top HO game series lists:
Shadow Wolf Mysteries Series List.
Dark Tales Edgar Allan Poe Series List.
Redemption Cemetery Games List.
PuppetShow Games List.
Haunted Halls Game Series List.
Grim Facade Series List.
Maestro Game Series List.
See also my latest Orneon Ltd Games for PC, Mac, tablet and phone. Including series lists, new releases and reviews.