Another fun and interesting game in Roblox is Xeno Online 2, and today I'll give you some working codes, that will help you enjoy the game more.
Like any other Roblox game, Xeno Online 2 is better when you have a little extra boost and are able to enjoy the gifts they come with.
Make sure you write down these Roblox Xeno Online 2 working codes exactly as they are because any misspelling can give you an error, and you'll not be able to redeem the gifts.
Here are the Xeno Online II Working codes that you need:
Roblox Xeno Online 2 Working Codes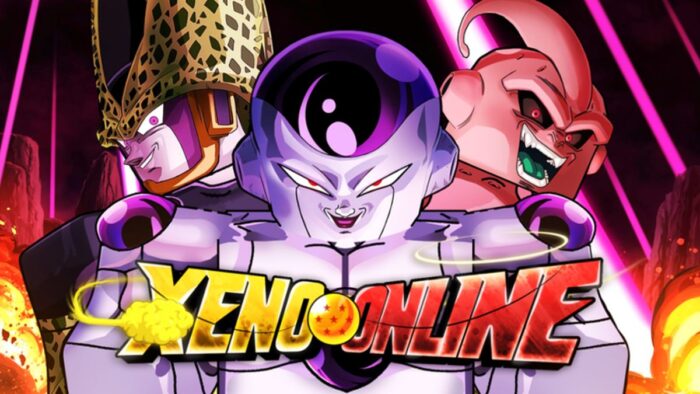 These Xeno Online 2 codes are going to give you extra spins. Make sure you enter the right ones to get between 10 and 50 extra spins.
More spins, more fun. Hurry up so they don't expire. And don't forget to check their spelling to make sure it is right.
All working codes for Roblox Xeno Online 2, for extra spins, are below:
WAIT – 500 spins
MOONLIT – 200 spins
GOD – 150 spins
TOP – 90 spins
THETURKEY – 300 spins
HALLOWEENV2 – 40 spins
HAPPYHALLOWEEN – 100 spins
UPDATE1 – 100 spins
AREYOUREADY – 50 spins
DATAWIPEONLINE – 200 spins
BANDITSMOD – 1000 Spins
SORRY – 50 spins
MORESPINS – 60 spins
PART1 – 20 Spins
5KSUBS – 50 Spins
10KLIKES – 30 Spins
25KLIKES – 25 Spins
30KLIKES – Free Spins
30SPINEXTINCTION – 30 Spins
30SPINUPDATESOON – 30 Spins
The spins will be automatically added to your game, as soon as you enter the codes. The chances for these to not work are slim.
But if it happens, there can only be two reasons. One might be that you misspelled the codes, or not used capital letters where needed. And two, they might expire, so hurry up to enter yours.
How to Redeem Roblox Xeno Online 2 Codes?
If you know your way around usual Roblox games, you'll not encounter any problems in redeeming these codes.
Follow my instructions to know exactly where to enter the codes I gave you. And again, don't forget you need to write them exactly as I gave them to you, capital letters and all.
1. Open Roblox Xeno Online 2.
2. On the Main Screen you need to press Reroll (do not start the game).
3. A new window will pop up with the spin screen.
4. At the bottom, you have that area that says CODE so type your codes there.
5. Then click on Redeem to claim your free spins.
Easy right? It doesn't get easier than this. If you follow the steps and type in the right codes, you get more spins so you can play more.
As I said in Roblox One Piece Tower Defense, these codes might expire as well. So use them while they're hot.
How to Get More Roblox Xeno Online 2 Working Codes?
The best thing you can do to keep yourself up to date with new codes for more spins is to bookmark our page and visit us often. We will be updating our page as soon as we find new codes.
Some codes might expire, so make sure you grab them as they are still working. For now, I did not encounter any expired codes, but you never know.
I haven't found any other social media accounts related to Roblox Xeno Online 2 to give you. As far as I can tell, the codes will not expire too soon. So there's plenty of time to enjoy them.
Another Roblox game you might want to check is our Icebreaker codes article. That will come in handy when you run out of spins.
Conclusion
I'm sure you'll enjoy the free spin you get with the codes I gave you, so make sure you let us know if any of the codes expire, so we can edit our article.
Also, if you ever find more Roblox Xeno Online 2 working codes, feel free to write them down in our comment section below.
I'm sure our readers will appreciate your input on some new fresh codes.
If you didn't get enough of playing, I also found Echocalypse working codes, if you need another game to pass your time with.