No one wants to be left behind in Echocalypse, so here are some working codes for March 2023, that you can use to get an upper hand.
These codes will give you Iridimorphite, Tribute Points, or lots of other random loot or items, that will help you advance more easily.
Some of the Echocalypse codes are time-sensitive, so hurry up and redeem them to make sure you don't miss out on good loot.
Also, make sure you spell the codes exactly as I give them because otherwise they won't work and you won't be able to enjoy the gifts.
Echocalypse Working Codes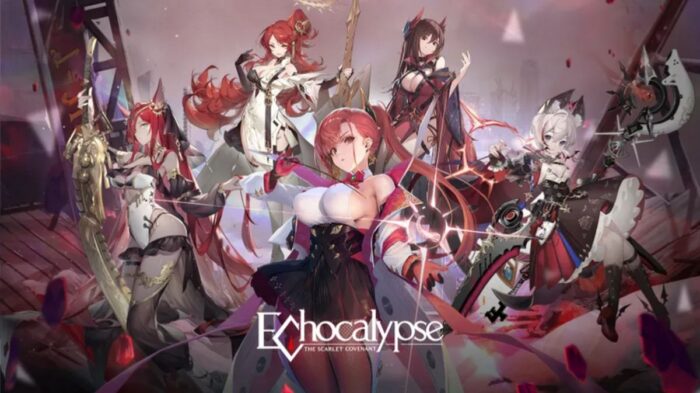 These are the codes for Echocalypse that are still working, and you should hurry up and grab them before they expire as well.
Make sure you write them exactly as I posted them because any spelling mistakes can prevent you from redeeming these gifts.
Here are the working codes for Echocalypse, I hope you enjoy:
ECHO777 – get 10,000 Tribute Points, 100 Iridimorphite, 20 Sil Bio-Chip, 10 Augment Protocol, and 20 Mission Data III (no expiration date)
NICE30KSEA – Redeem to get free gifts
KOZEI01 – Redeem to get free gifts
MISAKI01 – Redeem to get free gifts
WAANNASIN01 – Redeem to get free gifts
NEWYEAR2023 – Redeem to get free gifts
Same as Roblox Icebreaking codes spelling is important, but also capital letters as well. So take those into consideration when you write your codes and double-check for any mistakes.
How to Redeem Codes in Echocalypse
You have probably already seen the menu for redeeming codes in Echocalypse, so if you need a reminder of where to find it, I'll lead you step-by-step to it.
So here is what you need to do in order to be able to write the codes and redeem their prizes:
1. Open the Main Menu (in our case the icon that says Ice Breaker Contract – next to Hot)
2. Tap the Basic Data in the list at the left of your screen.
3. Select Redeem Code in the new menu that opens.
4. Enter the code in the new window that pops up.
Sounds easy enough, right? All you have to do is make sure you don't spell the code wrong, watch out for capital letters as well, and tap Confirm when you are done.
The gift will be yours to use as soon as you press that button. You only need to decide what goes to each of your characters.
If you are not sure how to do that, worry not as I'm ready to show you that as well.
How to Use the Rewards from Your Redeemed Codes?
As easy as it was to redeem the codes for your gifts, that's how easy is going to be to use your rewards on one or more characters.
The rewards will pop up in your game inbox, the little mail icon in the right corner of your main menu.
It will show you what rewards you won, and from there you can move forward to give them to one of your characters. In order to do that, follow these step-by-step:
1. Go to the Main Menu and tap Squad on the bottom center of the screen (between Syndicate and Case menus)
2. Pick the character you want to upgrade.
3. Tap on the Boost button after you chose the character.
4. Make sure you have enough resources and press Level Up if you do (Bottom right corner)
Use your resources wisely and you'll have better characters and more fun with the game.
How to Get More Echocalypse Codes?
These codes are definitely useful to give you a little extra boost from time to time, so in order to be up to date whenever they pop up, be sure to bookmark our page and check it out every now and then.
We'll try to update the Echocalypse codes as soon as new ones show up. Following us will assure you get the first chance at some nice gifts.
Another way of making sure you don't miss any codes is to follow Echocalypse on various social network platforms, such as their Twitter account, @Echocalypse_SEA.
Their Youtube channel has a lot of insight into the game as well. Click the follow button to get news about codes and more first-hand on @echocalypse6644.
Another way to keep track of their updates is to check the Echocalypse Discord server, join it, and you'll have a chance at getting to speak with other Echocalypse fans as well, and share impressions.
If you are in the mood for another game similar to this, check out my guide to Summoners War: Chronicles.
Conclusion
It's a fun game to play, and redeeming Echocalypse codes can only make it better. Be sure you are fast enough to redeem the ones I mentioned.
As I said before spelling and capital letters are very important when you try to enter a code, otherwise, it won't work.
If you find more codes that you are willing to share, I'd be happy to edit this article and help our readers get more loot for their characters.
Let us know in the comment section below if any of the codes expired, we don't want our readers to get their hopes up and not get anything from them either.
Might want to check out another fun game, and its available codes, like Pirate Duel, if you want more adventure.