Welcome to Primrose Lake, new time management mystery game.
From GameHouse and available on app stores for iOS and Android.
What happens when Northern Exposure meets Twin Peaks? Find out in Welcome to Primrose Lake!
For more GameHouse games for PC, Mac, iOS and Android, see my list of posts below.
November 2019 Update: Now also available on Big Fish for PC and Mac.
New Time Management Mystery Game
Title: Welcome to Primrose Lake | From: GameHouse | Genres: Time Management, Mystery-Solving, Adventure Games | Released: August 2019.
Welcome to Primrose Lake
Plot: An idyllic town nestled in the Rocky Mountains, Primrose Lake is not as quaint as it seems. When Jenny Carlyle hitches a ride from a total stranger, she quickly realizes something is seriously wrong. No cell reception. No internet. Nothing to do but bide her time and try to stay out of trouble. It isn't easy to do. In Primrose Lake, trouble has a way of catching up to you!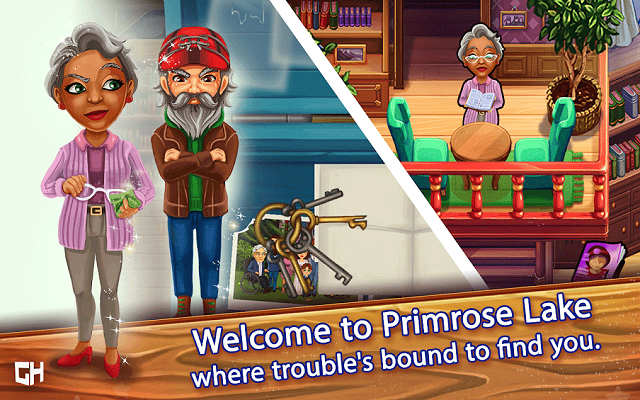 Game Play and Features
Unravel the twisted fates of two strangers caught up in a case of mistaken identity.
Primrose Lake is the star of the game. Navigate the town map as you progress through the story.
Interact with a different character at each location.
Explore 60 time management levels in 5 unique businesses.
Discover an additional 20 Mystery Scenes with integrated mini games.
Gorgeously rendered environments and relaxing soundtrack sets the mood for this mystery game.
Free demo available, in-app purchase required to unlock the full game.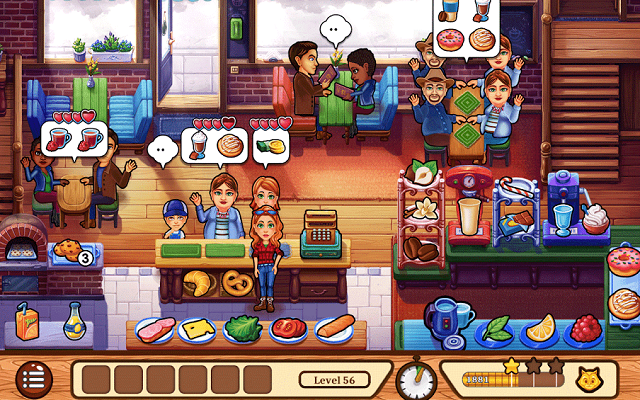 More New GameHouse Releases
Detective Jackie from GameHouse for Android, PC, Mac.
Delicious World from GameHouse New for Android, iOS.
Fabulous Angela Game Series List for PC, Mac, Android, Fire and iOS.
More GameHouse Games
For more GameHouse games and series lists for computer and mobile. You might like:
Emily's Delicious Games Series List.
Sally's Games Free Demo and Full Version Download for PC, Mac, Fire.
Dr. Cares Games from Nitreal and GameHouse.
Mortimer Beckett Games by Paprikari.
Campfire Legends Games from GameHouse.
Parker & Lane: Criminal Justice Detective Game.
See also my latest Mystery Games. News and reviews for PC, Mac, Android, Fire, iPad and iPhone.
Don't forget you can Subscribe or Follow to keep up to date with my latest posts.