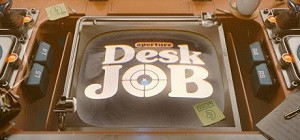 This post details 3 top new free story driven games. Released on Steam this week, available as free full version downloads for PC.
For more top-rated and popular story-rich adventure games.
For Switch, PS4, Xbox One, Android, iOS, PC, Mac, see my posts listed below.
3 New Free Story Driven Games for PC
1. Aperture Desk Job
From: Valve | Released: 1 March 2022 | Genres: Action, Casual, Simulation, Story Rich, Psychological Horror.
About this new free story driven game: Aperture Desk Job reimagines the been-there-done-that genre of walking simulators and puts them in the lightning-spanked, endorphin-gorged world of sitting still behind things.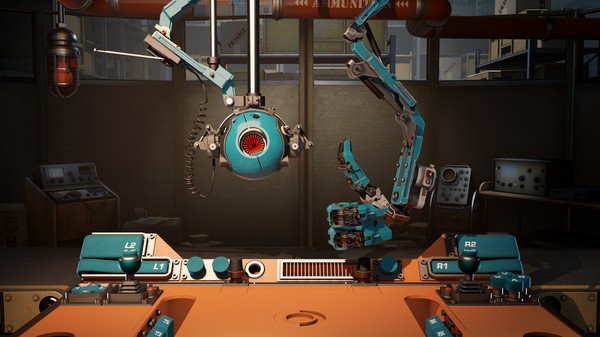 You play as an entry-level nobody on their first day at work — your heart full of hope and your legs full of dreams, eager to climb that corporate ladder. But life's got other plans, and they all involve chairs. Designed as a free playable short for Valve's new Steam Deck. Desk Job walks you through the handheld's controls and features, while not being nearly as boring as that sounds. [Source: Steam]
2. Ghostwire: Tokyo – Prelude
From: Tango Gameworks | Released: 8 March 2022 | Genres: Visual Novel, Adventure, Mystery, Story Rich, Multiple Endings, Atmospheric.
About this new free story driven game: Join KK and his gang of supernatural detectives as they investigate a strange disappearance, only to stumble upon something more sinister.
Build relationships with your team and piece together their stories.
Experience the mysterious events leading into Tango Gameworks' highly anticipated action-adventure game, Ghostwire: Tokyo! [Source: Steam]
3. Wrath of Anias
From: Blue Ocean Games | Released: 2 March 2022 | Genres: Adventure, Exploration, Family Friendly, Story Rich, Hidden Object, Atmospheric, 3D.
About this new free-to-play story driven game: Explore the sandbox, collect treasures, and find your way off of the island. Wrath Of Anias is a first person exploration game, in which the protagonist must find a way off of a treacherous island, and escape the wrath of its villainous overseer, Anias Krieg. [Source: Steam]
More Top Point-and-Click Adventure Games
Thimbleweed Park for Mac, iPad and iPhone.
Broken Age – Indie Adventure Game.
Syberia Games for PC/Mac Download, iOS, PS4, Xbox One and Switch.
Check out my latest Story Rich Game – News and Reviews.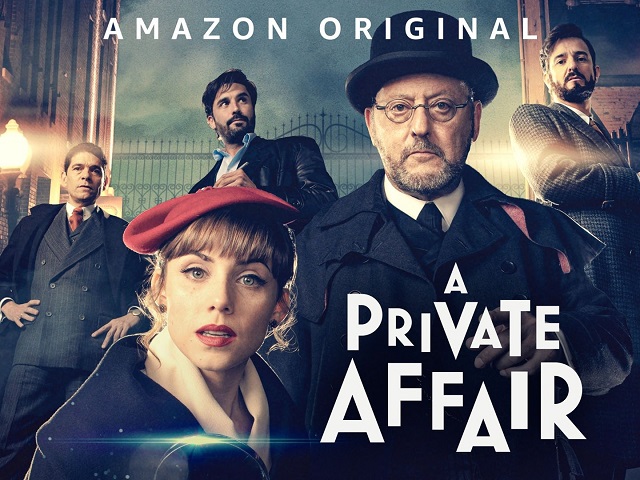 Get Blog Post Updates by Email
Never miss a post – just enter your email address below and you'll get an email every time I publish a new post.
[jetpack_subscription_form subscribe_placeholder="Enter your email address" show_subscribers_total="false" button_on_newline="false" submit_button_text="Sign Up" custom_font_size="16px" custom_border_radius="0″ custom_border_weight="1″ custom_padding="15″ custom_spacing="10″ submit_button_classes="" email_field_classes="" show_only_email_and_button="true"]
And don't forget you can also get alerts of my latest posts by following on Twitter 🙂
*The above article may contain affiliate links.