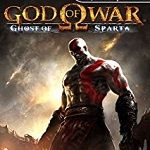 God of War: Ghost of Sparta, the 6th release in the top PlayStation action-adventure series from Sony's Santa Monica Studio. Created by David Jaffe. Based on ancient mythology following Kratos, a Spartan warrior.
This installment is available for PSP and PS3.
For all of the God of War game series (listed in release and chronological order) see my post included below.
God of War: Ghost of Sparta
From: David Jaffe and Santa Monica Studio, Sony | Genres: Action, Adventure, Hack and Slash, Mythology, Platformer, Puzzle, Combat | Released: 2010 (PSP), 2011 (PS3).
GoW 6
Plot: Continuing the story of Kratos' ascension to power as the God of War. Yet this rise is not without its consequences. In his quest to rid himself of the nightmares that haunt him, Kratos must embark on a journey that will reveal the origins of lost worlds, and finally answer long-awaited questions about his dark past. Armed with the deadly chained Blade weapons, he will have to overcome armies of mythological monsters, legions of undead soldiers, and amazingly dangerous and brutal landscapes throughout his merciless quest.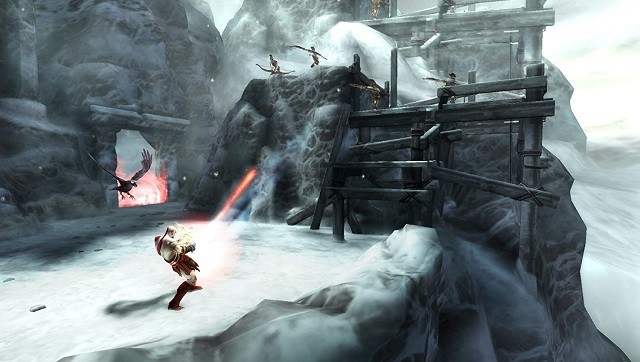 Game Play and Features
As players explore the ancient world, prepare to navigate through a labyrinth of challenging puzzles interwoven into the story.Enhanced melee combat system that allows a variety of finishing moves, air-to-air attacks and devastating grappling combos.Wield new deadly weapons such as the Spear and Shield and magical powers for more lethal attacks. Bigger and more diverse gameplay than the earlier Chains of Olympus game, featuring larger bosses, double the enemies on-screen.Stunning visuals for the PSP system.
Chronology: Set between the events of God of War (2005) and Betrayal (2007).
God of War: Ghost of Sparta available from US Amazon and UK Amazon for PSP.
Don't forget to check out my post: God of War Game Series (Listed Release and Chronological Order). Detailing all of the PlayStation games in this popular action-adventure franchise.
More Action-Adventure Games for PlayStation
Five Nights at Freddy's (FNAF) Games Listed in Order plus Core Collection. Available for PS4, Xbox One, Switch.
Puyo Puyo Tetris 1 and 2. Available on PlayStation 4 and 5, Xbox One, Nintendo Switch.
Fortnite Bundles on Amazon. Available on PS4, PS5 and Switch.
Just Dance 2021, Ubisoft's Dance Rhythm Game. Available on Nintendo Switch, PlayStation 4/5, Xbox One/Series X/S and Stadia.
RiME Adventure Game by Tequila Works. Available on PC, Mac, PS4, Xbox and Nintendo Switch.
Sackboy: A Big Adventure for PlayStation. Available on PlayStation 4 and 5.
Dead Cells by Motion Twin. Available on Nintendo Switch and PlayStation 4.
And check out my latest PlayStation Games posts.
[jetpack_subscription_form title="Get Blog Post Updates by Email" subscribe_text="Never miss a post – just enter your email address below and you'll get an email every time I publish a new post." subscribe_button="Sign Me Up!"]
Or get the latest post alerts by following on Twitter.