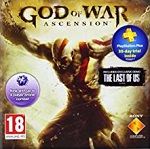 God of War: Ascension, the 7th release in the top PlayStation action-adventure series from Sony's Santa Monica Studio. Created by David Jaffe. Based on ancient mythology following Kratos, a Spartan warrior.
This installment is available for PlayStation 3 on Amazon US and UK.
For all of the God of War game series (listed in release and chronological order) see my post included below.
God of War: Ascension
From: David Jaffe and Santa Monica Studio, Sony | Genres: Action, Adventure, Hack and Slash, Mythology, Platformer, Puzzle, Combat | Released: 2013.
GoW 7
Plot: Vengeance is born in the fires of betrayal. Six months have passed since Kratos stood over the bodies of his wife and child, his hands stained with their blood – tricked by Ares into murdering the only people he ever loved. Swearing to avenge them, Kratos broke the blood oath that bound him to Ares, but oaths to Olympus are not so easily broken. Sentenced to an eternity chained within a prison for the living damned, Kratos battles insanity at the hands of the Furies. He will be tested as he seeks freedom, redemption for his sins, and the clarity to avenge his family.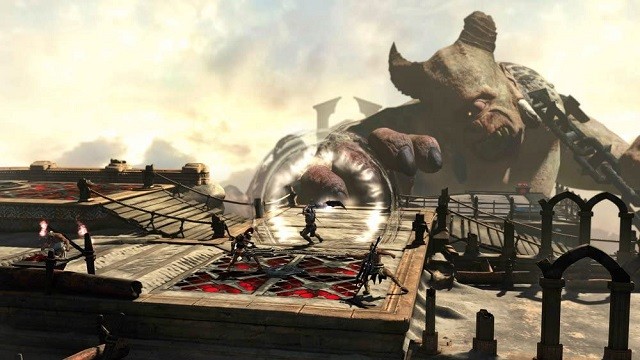 Game Play and Features
Follows Kratos' and his initial betrayal by Ares while human, and the source of his rage.
Game features include: eight-player online multiplayer support, new combat and puzzle mechanics.
HD video output and bluetooth headset support, and new enemies to battle.
Chronology: The first in Kratos' story.
God of War: Ascension available from US Amazon and UK Amazon for PS3.
Don't forget to check out my post: God of War Game Series (Listed Release and Chronological Order). Detailing all of the PlayStation games in this popular action-adventure franchise.
More Action-Adventure Games for PlayStation
Five Nights at Freddy's (FNAF) Games Listed in Order plus Core Collection. Available for PS4, Xbox One, Switch.
Puyo Puyo Tetris 1 and 2. Available on PlayStation 4 and 5, Xbox One, Nintendo Switch.
Fortnite Bundles on Amazon. Available on PS4, PS5 and Switch.
Just Dance 2021, Ubisoft's Dance Rhythm Game. Available on Nintendo Switch, PlayStation 4/5, Xbox One/Series X/S and Stadia.
RiME Adventure Game by Tequila Works. Available on PC, Mac, PS4, Xbox and Nintendo Switch.
Sackboy: A Big Adventure for PlayStation. Available on PlayStation 4 and 5.
Dead Cells by Motion Twin. Available on Nintendo Switch and PlayStation 4.
And check out my latest PlayStation Games posts.
[jetpack_subscription_form title="Get Blog Post Updates by Email" subscribe_text="Never miss a post – just enter your email address below and you'll get an email every time I publish a new post." subscribe_button="Sign Me Up!"]
Or get the latest post alerts by following on Twitter.