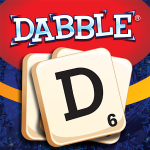 My top pick from the Kindle games sale at the moment is Dabble HD.
A top word game for Kindle Fire.
Dabble is a fast-paced online word game for mobiles.
It will test your vocabulary, spelling, strategy and quick thinking!
Based on the popular tile board game.
This version has been well adpated for mobile game play. Also available for Android, iPhone and iPad.

Top Pick of the Kindle Fire Word Games
By: INI, LLC.
Release Date: November 14, 2011.
Rated: All ages.
Available for: Kindle Fire, Android, iPhone and iPad.
Genres: Puzzle, Brain-Teaser, Word.
Dabble – The Fast Thinking Word Game.
Description: To play, simply take 20 letters and from them make five words. Easy, right? The catch is that you must make one of each of these: a two-letter, three-letter, four-letter, five-letter, and six-letter word. The point value is determined by the letters you use in each one. Don't take too long to do it, though: You must complete all the words within a certain amount of time or it's game over. If your time runs out, don't despair; you still get points for the words you managed to form. As you improve you can earn badges for various accomplishments. [Source: Amazon.com]
Dabble Word Game for Mobiles – Game Play & Review
Starting with 20 random letter tiles, you have 5 minutes to make 5 separate words!
These 5 words must be of 2, 3, 4, 5 and 6 tiles/letters in length.
And placed in the graduated tile stand (as shown in screenshot 1 above).
This game will really test your word skills! Including challenging how varied your vocabulary is. How good your spelling is. And your strategic use of the available letters to get the highest scores.
And with the additional pressure of doing it within a limited time.
This is a brilliantly simple but challenging word game and brain teaser!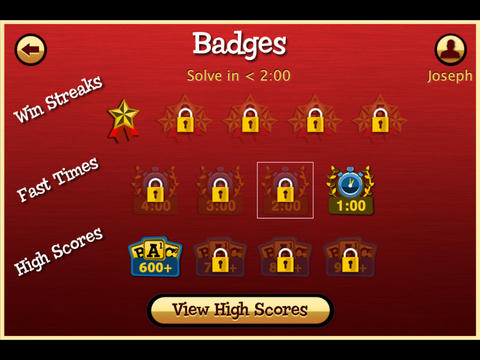 Play Dabble Word Game for Mobiles
Get Dabble HD from Amazon for Kindle Fire US or Kindle Fire UK.
More Cool Games for Computer & Mobile
For more cool games to play. See my posts:
PopCap's Peggle Blast for Mobile.
Plants vs Zombies Game Review.
ClearIt – Marble Popper for PC and Mac.
Play Free Slingo Supreme and Deluxe Online.
Free Full Marble Popper – Relic Rescue for PC.
Mahjongg Dimensions Unblocked.