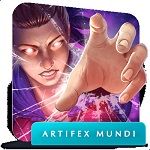 This list of Lost Grimoires games.
Includes the latest releases by World Loom.
From Artifex Mundi.
For Fire tablets. Also available on PC, Mac, iOS and Android.
For more Artifex Mundi series lists, see my list of posts below.
Lost Grimoires Games List
From: World Loom Games and Artifex Mundi.
Genres: Mystery, Hidden Object, Puzzle.
1. Lost Grimoires: Stolen Kingdom
Released: November 2016.
Plot: An alchemist's apprentice returns home from university to finish her training under a great master. Little does she know a real paranormal adventure has only just begun.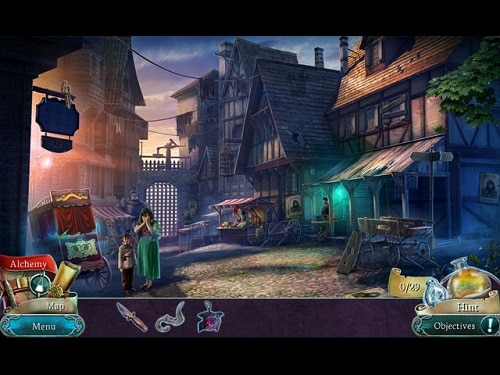 Lost Grimoires: Stolen Kingdom – Features
Explore 30 hand painted, atmospheric locations!
Solve creative and engaging puzzles!
Robust alchemy system!
Investigate the secrets hidden in the shadows of the throne!
Captivating hidden object scenes!
For more details, see my Lost Grimoires 1: Stolen Kingdom Review.
Play Lost Grimoires 1 available for Fire tablets on US Amazon and UK Amazon.
2. Lost Grimoires: Shard of Mystery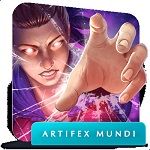 Released: March 2017.
Plot: When Prince Fern goes missing just days before his coronation, only one person in the king's court can find him.
Step in the shoes of the teacher, spy and advisor of House Griff.
And embark on a dangerous adventure to find the heir and save him from the clutches of dark magic!
Lost Grimoires 2: Shard of Mystery – Features
Embark on a new magic-filled adventure!
Travel through 31 mysterious locations!
Solve complex puzzles and navigate labyrinths!
Meet fascinating characters!
Use your alchemy skills to save the prince!
Play Lost Grimoires 2 available for Fire tablets on Fire tablets from US Amazon and UK Amazon.
3. Lost Grimoires: The Forgotten Well
Released: December 2017.
Plot: King Raphael returns victorious from the expedition against the army of the mysterious Elf Sylvanheir.
While king's subjects are preparing for his triumphant arrival, his sister.
Startled by his strange letters from during the war.
Suspects that Raphael has been cursed and that a real war is about to begin…
This game is one of my 10 Best New Games of 2017 (Part 4) on the Mac Appstore.
Play Lost Grimoires 3 available on Fire tablets from US Amazon and UK Amazon.
More Top Artifex Mundi Games Series
For more games like Lost Grimoires. For computer and mobile. You might like:
Grim Legends Series List.
Enigmatis Games from Artifex Mundi.
Demon Hunter Series List.
See also my latest Artifex Mundi Games for PC, Mac and mobile. Including series lists, new releases and reviews.
Don't forget, you can Subscribe or Follow and get updates of my latest posts.