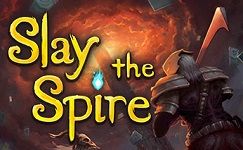 This post includes my picks of the best Mac strategy games to play now.
Covering a variety of genres and themes – most of which are real-time (RTS), multiplayer and indie strategy games.
With war, RPG, simulation, city builders, time management, historical military and hack-and-slash games for Mac download.
For more top Mac games, see my list of posts below.
10 Top Mac Strategy Games
This top 10 list includes ten of the best Mac strategy games for Mac OS download.
1. Mount & Blade: Warband
From: TaleWorlds Entertainment.
Genres: Medieval, RPG, Open World, Strategy, Action, Multiplayer, War, Realistic, Historical, Hack and Slash, Simulation, Indie.
Released: 2010.
Plot: In a land torn asunder by incessant warfare, it is time to assemble your own band of hardened warriors and enter the fray. Lead your men into battle, expand your realm, and claim the ultimate prize: the throne of Calradia! Mount & Blade: Warband is the eagerly anticipated stand alone expansion pack. For the game that brought medieval battlefields to life with its realistic mounted combat and detailed fighting system.
2. Cities: Skylines
From: Colossal Order Ltd.
Genres: Simulation, Building, Resource Management, Strategy, Real-Time.
Released: 2015.
Description: Cities: Skylines is a modern take on the classic city simulation. The game introduces new game play elements to realize the thrill and hardships of creating maintaining a real city whilst expanding on some well-established tropes of the city building experience. From the makers of the Cities in Motion franchise, the game boasts a fully realized transport system. It also includes the ability to mod the game to suit your play style as a fine counter balance to the layered and challenging simulation. You're only limited by your imagination, so take control and reach for the sky!
For more details, see my post: Cities: Skylines Building Sim for Switch, PS4, Xbox One, PC and Mac.
Play Cities: Skylines Top Management Game for Mac
Complete edition from Amazon for: PC and Mac DVD (US) or PC and Mac DVD (UK).
3. Sid Meier's Civilization VI
From: Firaxis Games / Aspyr Media.
Publisher: 2K Games.
Genres: 4X Grand Strategy, Turn-Based, Historical, Multiplayer, War, Simulation, City Builder, Management, Atmospheric.
Release date: 2016.
Description: Originally created by legendary game designer Sid Meier, Civilization is a turn-based strategy game in which you attempt to build an empire to stand the test of time. Become Ruler of the World by establishing and leading a civilization from the Stone Age to the Information Age. Wage war, conduct diplomacy, advance your culture, and go head-to-head with history's greatest leaders as you attempt to build the greatest civilization the world has ever known. Civilization VI offers new ways to engage with your world: cities now physically expand across the map, active research in technology and culture unlocks new potential, and competing leaders will pursue their own agendas based on their historical traits as you race for one of five ways to achieve victory in the game.
For more details, see my post: Sid Meier's Civilization VI for Nintendo Switch, PC and Mac.
Play Civilization VI Top City Builder Strategy Game for Mac
From Amazon for: Mac Steam Download (UK).
4. Europa Universalis IV
From: Paradox Development Studio.
Genres: 4X Grand Strategy, Historical, Simulation, Real-Time with Pause, Multiplayer, Military, RTS, Medieval.
Released: 2013.
Description: Fulfill your quest for global domination! Paradox Development Studio is back with the fourth installment of the game that defined the Grand Strategy Genre. Europa Universalis IV gives you control of a nation to guide through the years in order to create a dominant global empire. Rule your nation through the centuries, with unparalleled freedom, depth and historical accuracy. True exploration, trade, warfare and diplomacy will be brought to life in this epic title rife with rich strategic and tactical depth.
Play Europa Universalis IV Military Game for Mac
Digital Extreme edition from Amazon for: Mac Download (UK).
5. Stellaris
From: Paradox Development Studio.
Genres: Space Strategy, 4X Grand Strategy, Sci-fi, Real-Time with Pause, Multiplayer, RTS, Simulation, Story Rich, Building, Adventure.
Released: 2016.
Description: Explore a vast galaxy full of wonder! Paradox Development Studio, makers of the Crusader Kings and Europa Universalis series presents Stellaris, an evolution of the grand strategy genre with space exploration at its core. Featuring deep strategic gameplay, a rich and enormously diverse selection of alien races and emergent storytelling, Stellaris has engaging challenging gameplay that rewards interstellar exploration as you traverse, discover, interact and learn more about the multitude of species you will encounter during your travels. Etch your name across the cosmos by forging a galactic empire; colonizing remote planets and integrating alien civilizations. Will you expand through war alone or walk the path of diplomacy to achieve your goals?
6. Hearts of Iron IV
From: Paradox Development Studio.
Genres: Strategy, World War II, Grand Strategy, Historical, War, Multiplayer, Real-Time with Pause, Simulation.
Released: 2016.
Plot: Victory is at your fingertips! Your ability to lead your nation is your supreme weapon, the strategy game Hearts of Iron IV lets you take command of any nation in World War II; the most engaging conflict in world history. From the heart of the battlefield to the command center, you will guide your nation to glory and wage war, negotiate or invade. You hold the power to tip the very balance of WWII. It is time to show your ability as the greatest military leader in the world. Will you relive or change history? Will you change the fate of the world by achieving victory at all costs?
Play Hearts of Iron IV RTS Game for Mac
From Amazon: Colonel Edition [Online Mac Game Code].
7. Slay the Spire
From: Mega Crit Games.
Genres: Card Game, Rogue-like, Deck-Building, Turn-Based, Strategy, Rogue-lite, Indie, Dungeon Crawler, RPG, 2D, Fantasy.
Early Access release: 2017. Official release: January 2019.
Description: We fused card games and roguelikes together to make the best single player deckbuilder we could. Craft a unique deck, encounter bizarre creatures, discover relics of immense power, and Slay the Spire! Two core characters (with more planned!) that each have their own unique set of cards.
For more details, see my post: Slay The Spire by MegaCrit Games.
8. Crusader Kings II
From: Paradox Development Studio.
Genres: Grand Strategy, Medieval, Strategy, Historical, Simulation, RPG, Multiplayer, Real-Time with Pause, RTS.
Released: 2012.
Plot: Europe is in turmoil. The lands are fragmented into petty fiefs, the emperor struggles with the Pope, and the Holy Father declares that all those who go to liberate the Holy Land will be freed of their sins. Now is the time for greatness. Increase your lands and fill your coffers, appoint vassals, battle traitors, introduce laws while interacting with hundreds of nobles, and create the most powerful dynasty of medieval Europe. A beleaguered king will always have friends to support him. But beware, as your rule and realm may find trouble when a loyal vassal becomes a bitter rival. Stand ready, increase your prestige, and listen to the world whisper your name in awe. Do you have what it takes to become a Crusader King?
9. The Escapists
From: Mouldy Toof Studios.
Publisher: Team17 Digital Ltd.
Genres: 2D, Pixel Graphics, RPG, Strategy, Simulation, Indie, Survival, Action, Adventure, Puzzle, Funny, Multiplayer.
Released: 2014.
Description: The Escapists provides the opportunity of experiencing a light-hearted insight into everyday prison life and, as is the case with all inmates, the main objective is escape! While under the careful watch of the guards, players will need to go about their daily duties clandestinely secreting useful objects from under their captors' noses. Potential escapees will learn how to craft seemingly innocuous items into useful tools and even weapons as well as using them to execute cunning diversionary tactics.
Play The Escapists Strategy Game for Mac
Available from Amazon for: PC and Mac Steam Code (UK).
10. Tropico 5
From: Haemimont Games.
Publisher: Kalypso Media Digital.
Genres: Strategy, City Builder, Simulation, Multiplayer, Resource Management, RPG, Historical, RTS, Atmospheric, Comedy.
Released: 2014.
Description: Return to the remote island nation of Tropico in the next installment of the critically acclaimed and hugely popular 'dictator sim' series. Expand your Dynasty's reign from the early colonial period to beyond the 21st Century, facing an all-new set of challenges, including advanced trading mechanics, technology and scientific research, exploration and for the first time in Tropico history – cooperative and competitive MULTIPLAYER for up to 4 players.
More Top Games for Mac Download
For more top 10 games and series lists for Mac OS. You might like:
Top Hidden Object Games of 2019 for PC and Mac.
Best Big Fish Casual Time Management Games for PC and Mac.
Best Mac Adventure Games to Download and Play Now.
Nancy Drew Games in Order for PC and Mac Download.
Syberia Point-and-Click Adventure Series for PC, Mac, PS4, Xbox and Switch.
See also my latest Mac Games News and Reviews.
Don't forget you can Subscribe or Follow to keep up to date with my latest posts.