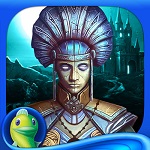 The complete Spirits of Mystery series list. Hidden object mystery adventure games from Amax.
For PC, Mac, iPad and iPhone.
Listed in order of release.
June 2018 Update: Chapters 5 to 8 on iPad and iPhone.
December 2018 Update: Spirits of Mystery 12 now out for PC and Mac. See below for details.
Spirits of Mystery Series
From: AMAX Games (previously ERS Game Studios).
Publisher: Big Fish Games.
Genres: Mystery Games, Hidden Object, Puzzle.
Collector's Editions (CE) include extra game play and bonus content.
1. Spirits of Mystery: Amber Maiden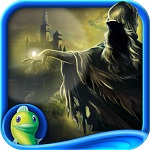 PC release: March 2011.
Plot: After learning about your royal heritage, you're off on a fantastic adventure to undo the amber curse and save the King and Queen!
Return to your kingdom and free the people, animals, and objects …
from the Dark Queen's treacherous grip.
2. Spirits of Mystery: Song of the Phoenix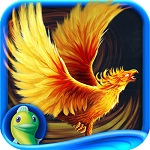 PC release: April 2012.
Plot: Reunite the Dragon and Phoenix Kingdoms in Spirits of Mystery: Song of the Phoenix.
The Kingdoms of Dragon and Phoenix have been warring with each other for over 300 years.
The Princess of the Dragon kingdom was set to wed the Prince of the Phoenix Kingdom in order to bring an end to the conflict but the Prince has been kidnapped!
An evil witch, trapped in stone hundreds of years ago, orchestrated the abduction of the Prince. If the two Kingdoms cannot form a truce through matrimony, then the witch will break free from her prison.
Help the Princess locate her missing groom and unite the two Kingdoms in this captivating Hidden Object game!
3. Spirits of Mystery: The Dark Minotaur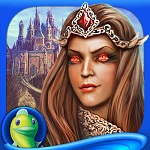 PC release: December 2012.
Plot: In the dark of night, an elusive figure breaks into the royal menagerie and steals four magic animals, your childhood companions and dearest friends.
It is up to you to save them!
Take the journey to discover more about the Dark Minotaur who threatens the magical world.
Can you save them in time?
4. Spirits of Mystery: The Silver Arrow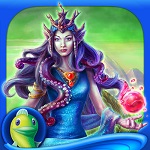 PC release: December 2013.
Plot: Discover your true destiny in Spirits of Mystery: The Silver Arrow! When you met Prince Philip, it was love at first sight… but his obligations to his kingdom kept you apart.
Tradition required Philip to let Fate choose his bride by shooting a magical Silver Arrow into the sky. As luck would have it, the Silver Arrow chose you!
But the moment it landed at your feet, a notorious shape shifter appeared and took it away from you!
Now you must track him down and get back the arrow before his mysterious client can get her grubby hands on it and present it at the wedding.
Will you make it in time?
5. Spirits of Mystery: Chains of Promise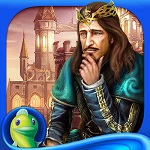 PC release: August 2015.
Plot: Isa's back to his old tricks, and now he's doing the bidding of an even greater foe.
You play as a princess whose best friend, a princess in a neighboring kingdom, is forced into an arranged marriage with sinister intent.
Team up together to thwart an evil plot!
Use your interactive mirror to uncover what's hiding behind gargoyle signs along the way.
6. Spirits of Mystery: Family Lies
PC release: March 2016.
Plot: The kingdom's being invaded by an unknown foe and his pernicious plants. As the princess, it's up to you to discover the truth and save your family. Do you have what it takes to win this blossom-filled battle?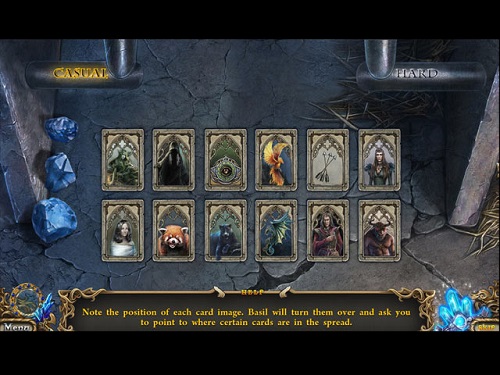 7. Spirits of Mystery: The Fifth Kingdom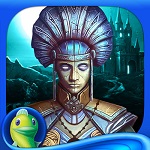 PC release: January 2017.
Plot: Every twenty years, the heirs to the four kingdoms are gathered for a ceremony that keeps war from spreading through the land.
This year, an evil force has other plans in mind.
It's up to you as the heir to the Earth Kingdom to save your friends and the world!
Can you uncover the secrets of the Lost Kingdom before it's too late?
8. Spirits of Mystery: Illusions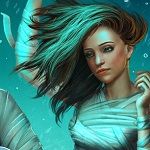 PC release: June 2017.
Plot: The only thing standing between you and your coronation as the Fire Princess is a series of trials.
But as the trials begin, your Nanny is kidnapped!
It's up to you to fight an unknown foe's illusion magic and save the kingdom!
Can you stop evil in its tracks, or will you fall into darkness?
9. Spirits of Mystery: The Moon Crystal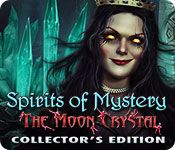 PC release: August 2017.
Plot: Happy birthday, Princess!
It's time to celebrate, but your joy is short-lived as dark creatures start kidnapping your subjects!
As the blood moon rises, you find out that this has all happened before.
Can you stop history from repeating itself and save your people in time?
10. Spirits of Mystery: The Last Fire Queen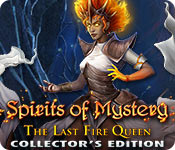 CE release: January 2018.
Plot: The Great Flame is almost out!
As the princess, it's up to you to find your long-lost twin sister and save the realm.
But it won't be an easy task.
The curse on your sister is the least of your worries as you battle dark forces to reclaim the throne!
Do you have what it takes to save the kingdom and take your rightful place?
11. Spirits of Mystery: The Lost Queen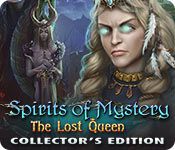 Released: June 2018.
Plot: Every ten years, the Green Moon rises and your kingdom is attacked by forest spirits.
The last attack led to the disappearance of your mother, the Queen.
Now, the moon has risen again.
Can you uncover the truth about what happened to your mother.
And save the kingdom from a horrible fate?
12. Whisper of the Past
Released: December 2018.
Plot: Your peaceful summer retreat is interrupted by Dark Reapers kidnapping your mother and chasing your Aunt. What do these dark spirits want? Are you going to be next? On your journey to save your family you will uncover a dark secret that your family has covered up for many years. Can you restore the bonds of trust or will those that you love remain lost forever to hatred and revenge? Find out in this charming hidden-object puzzle adventure game!
For more details, see also: Spirits of Mystery 12 Whisper of the Past.
More Hidden Object Games by ERS!
For other top HO game series from ERS Game Studios! See my posts:
Shadow Wolf Mysteries Series List.
Dark Tales Edgar Allan Poe Series List.
Redemption Cemetery Games List.
PuppetShow Games List.
Haunted Halls Game Series List.
Grim Facade Series List.
Maestro Game Series List.
See also my latest ERS Games for PC, Mac and mobile posts. Including series lists, new releases and reviews.
Don't forget you can Subscribe or Follow and get updates of my latest posts.