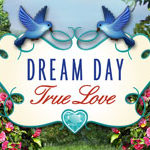 This Dream Day series list.
Includes all 7 hidden object games. Listed in order of release. From I-Play.
Available on computer for PC and Mac. Including a cool Dream Day – 6 game bundle for PC!
For more games like Dream Day, see my list of posts below.
Dream Day Series List
From: I-Play.
Genres: Hidden Object, Puzzle.
1. Dream Day Wedding
PC release: 2007.
Plot: A romantic seek-and-find adventure featuring beautiful graphics and unique puzzle games. Visit the florist, gown shop, bakery, and other shops to make Jenny's wedding day a dream! But be warned! The challenging Wedding Crisis levels are sure to throw you for a loop! Can you make Jenny's Dream Day Wedding happen?
2. Dream Day Honeymoon
PC release: 2007.
Plot: The stars from the hit game, Dream Day Wedding, are off on their honeymoon in search of the perfect souvenir. Travel through beautiful locations and choose the path of their adventure. Help the happy couple solve their Honeymoon Crisis before time runs out. Help Jenny and Robert experience a Dream Day Honeymoon by uncovering hidden treasures in beautiful and romantic tropical locations.
3. Dream Day First Home
PC release: 2007.
Plot: Dream Day First Home finds Jenny and Robert back from their honeymoon and ready to make their first house into a home! As usual, they'll need your help – from choosing the house to shopping and redecorating, to solving inevitable Homeowner Crisis! Find your inner decorator with Dream Day First Home, a uniquely satisfying Hidden Object adventure.
4. Dream Day Wedding: Married in Manhattan
PC release: 2008.
Plot: Go Uptown traditional or Greenwich cool in the perfect New York wedding. Pick the couple, explore the lucky bride's Manhattan apartment, and scout locations for wedding day items. Hunt for hidden objects in brilliant NYC backgrounds like Central Park, a custom gown shop, and others. Can you reveal the final registry gift in this joyful sequel? Play Dream Day Wedding: Married in Manhattan, and experience bliss.
5. Dream Day Wedding: Viva Las Vegas
PC release: 2009.
Plot: With a lavish Las Vegas resort as your backdrop, explore this exciting Hidden Object masterpiece by juggling important tasks while seeking the perfect items to deliver an elegant and flawless wedding. Earn Palladium Points to purchase extravagant decorations, design custom wedding accessories and choose an incredible honeymoon destination. With more mini games and puzzles than ever before – get ready to hit the jackpot in Dream Day Wedding: Viva Las Vegas!
6. Dream Day Wedding: Bella Italia
PC release: 2010.
Plot: Light the candles and set the mood as your flourishing business takes you overseas to orchestrate the flawless details for a bellissimo couple. From the perfect proposal to cutting of the cake, uncover Hidden Objects as you visit famous Italian landmarks, explore historic works of art, and restore tender memories, bringing this charming adventure to life. Create the romance of a lifetime in Dream Day Wedding Bella Italia!
Dream Day Wedding Collection – PC Bundle on Amazon
You can get the first 6 games in the Dream Day series in one PC game collection!
Available from: Amazon US and Amazon UK.
7. Dream Day: True Love
PC release: 2011.
Plot: For Bill & Helen, true love began during World War II, and blossomed into a lifetime of romance. Sift through seven decades of actual photographs, letters and keepsakes, as you discover their story filled with special moments, family and adventure. Celebrate this incredible relationship and explore gorgeous scenes from their past in Dream Day True Love, a fun Hidden Object game!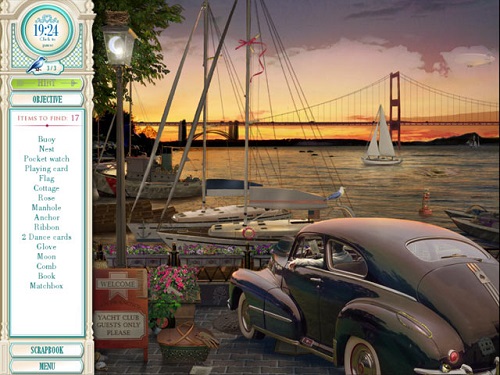 More Just Hidden Object Games
For games which focus on just hidden object game play. You might like:
Big City Adventure Series by Jolly Bear.
Clutter Games from Puzzles By Joe.
Mortimer Beckett Games from Paprikari.
Samantha Swift Games from MumboJumbo.
PopCap SpinTop Hidden Object Games – Mystery P.I. List.
i-Play's Agatha Christie Hidden Object Games List for PC.
Escape Game Series from SpinTop and PopCap.
Vacation Adventures Games – Park Ranger and Cruise Director.
You might also like Living Legends Game Series Order.
See also my latest Hidden Object Games News. For PC, Mac and mobile. Including series lists, new releases and reviews.