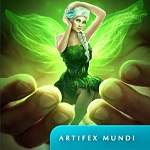 This post includes the Queen's Quest game series.
From Brave Giant and Artifex Mundi.
Listed in order of release.
Available for PC, Mac and mobile including Amazon Fire.
July 2019 Update: Chapter 5 now out for Fire and Android.
January 2019 Update: Chapter 5 now out for computer. See below for details.
Queen's Quest Game Series
From: Brave Giant LTD.
Publisher: Artifex Mundi.
Genres: Mystery Games, Adventure, Hidden Object, Puzzle, Point-and-Click.
Collector's Editions include bonus content, more game play and extra features!
1. Tower of Darkness
Released: October 2015.
Plot: This is a fairy tale that begins…at the end! You know the part that says, "…and they lived happily ever after?" Well, so they did – but not exactly for "ever after!" Very soon after the mysterious prince married his beautiful princess, they learned that future dreams cannot be built to last on the sins from their long-forgotten past. Demons still lurk here, and it will take more than courage to save this young family from their evil power. The young princess must quickly become a powerful and determined queen. Help the princess protect her kingdom and the ones she love the most!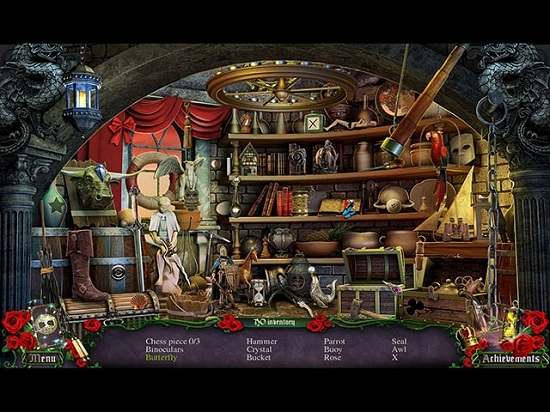 Play Queen's Quest 1: Tower of Darkness
Available on Amazon for: Fire Tablet (US) or Fire Tablet (UK).
2. Stories of Forgotten Past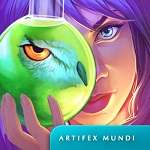 Released: February 2017.
Plot: When the king asks a famous shapeshifting alchemist to look into the murder of his most trusted agent and friend, the last thing she expected was to discover an intricate network of criminals, working from the shadows to bring chaos into the land.
At first it seems that the murder was nothing more than a simple crime of passion, but as she plunges deeper into the investigation the alchemist learns the hard truth; nothing is as it seems, and no one can be trusted.
Follow the intriguing investigation of a shapeshifter, and discover the conspiracy threatening to shake the very foundation of a kingdom. Unveil the Stories of Forgotten Past in Queen Quest 2!
Play Queen's Quest 2: Stories of Forgotten Past
Available on Amazon for: Fire Tablet (US) or Fire Tablet (UK).
3. End of Dawn
Released: April 2017.
Plot: In the midst of a battle for the Academy, a young promising student, Eliana, is sent on a dangerous mission of retrieving three powerful artifacts, the Dragon Crystals. It is soon revealed that she will have to overcome unimaginable danger and travel immeasurable distance, putting her life on the line. She will face hidden enemies who will stand in her way while trying to obtain the artifacts. Follow Eliana on her mission to save her home and the people she loves, overcome betrayal, malice and trembling power which sleeps where you least expect it in Queen's Quest 3: The End of Dawn.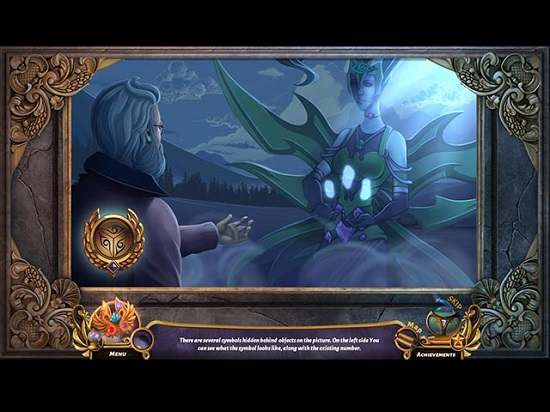 Play Queen's Quest 3: End of Dawn
Available on Amazon for: Fire Tablet (US) or Fire Tablet (UK).
4. Sacred Truce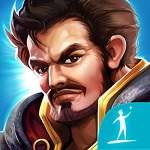 Released: April 2018.
Plot: An ancient truce is broken when an assassin attacks the Elven king!
Peace hangs by a thread as hatred and chaos begin to swallow the five races of the realm. Now a hero must stand tall and remind the races of the vows their ancestors pledged long ago.
Maximus Pax is that hero. As a member of the Peacekeeper's guild, he's the only one with the power and authority to stop the world from falling into decay and destruction!
His weapon is neither a sword nor bow but the power of the Sacred Truce! In order to save the realm, he must solve an ancient mystery.
Will Maximus expose the villain in time and restore peace to the realm?
Play Queen's Quest 4: Sacred Truce
Available on Amazon for: Fire Tablet (US) or Fire Tablet (UK).
5. Symphony of Death
PC release: January 2019.
Plot: Return to the role of the talented shapeshifting alchemist detective, and hero of Netherfall, as she is called on to help king Robert. The quest? To investigate a series of kidnappings across the kingdom! With beasts roaming the streets and the Evil Queen free from prison, solving this mystery will be more dangerous, and darker than ever. Digging deeper into this mystery will change your perspective Netherfall forever!
Play Queen's Quest 5: Symphony of Death
Available on Amazon for: Fire Tablet (US) or Fire Tablet (UK).
More Top Hidden Object Games
For more top supernatural hidden object adventure games. For computer and mobile. You might like:
Dark Parables Game Order by Blue Tea and Eipix.
Labyrinths of the World Games by Domini.
League of Light Games by Mariaglorum.
Mystery Trackers Series by Elephant.
Myths of the World Series by Eipix.
Mystery of the Ancients Game Series by Mariaglorum.
See also my latest Mystery Adventure Games. News and reviews for computer and mobile.
Don't forget, you can Subscribe or Follow and get updates of my latest posts.