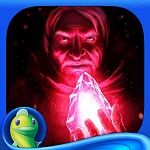 The complete League of Light game list. Hidden object mystery adventure games from Mariaglorum.
For PC, Mac, iPad, iPhone, Android and Amazon Fire. Listed in order of release.
Including Collector's Editions which include extra content, more game play and bonus features.
August 2018 Update: Chapters 1, 4 and 5 available on Android and Amazon Fire.
September 2019 Update: Chapters 1 to 6 on iPad and iPhone.
December 2019 Update: League of Light 7 now out for PC and Mac. See below for details.
League of Light Game List Order
From: Mariaglorum | Genres: Detective, Mystery, Hidden Object, Puzzle.
League of Light game series list: 1. Dark Omens | 2. Wicked Harvest | 3. Silent Mountain | 4. The Gatherer | 5. Edge of Justice | 6. The Game | 7. Growing Threat
1. Dark Omens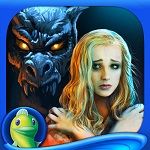 Released: July 2013.
Plot: The year is 1866. You've travelled for days to reach a castle hidden deep in the Carpathian Mountains only to discover you've been asked to join the mysterious League of Light, a secret group dedicated to fighting dark forces.
You've barely said yes before you're sent on your first mission, to investigate a beast that is terrorizing the mountain village of Sorrow's Well. Is this beast real?
Who's behind it?
What's really going on in the Dark Lord's castle on the hill?
2. Wicked Harvest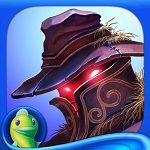 Released: October 2014.
Plot: The League of Light needs your help solving another exciting case! Children have been going missing in the town of Blake's Mountain in the days leading up to the fabled Red Moon.
No one really knows what will happen on that night, but everyone agrees it can't be good… Strange creatures creep through the shadows, and the citizens fear for their safety.
Can you uncover the secrets of Blake's Mountain and rescue the missing children in this spooky Hidden Objects Puzzle Adventure game? We believe in you, detective!
3. Silent Mountain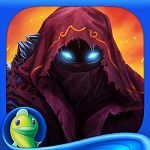 Released: September 2015.
Plot: When a fellow agent goes missing near the mountain town of Stoneville, you are sent by the League of Light to find her. But you quickly realize this is no ordinary town…
Strange rock formations appear out of nowhere, and objects in your hands turn to stone before your very eyes! The village has been cut off from the world for years with no explanation.
Why did the townspeople isolate themselves?
What terrible secret were they hiding? You'll need to find out if you want to rescue your fellow agent and escape Stoneville alive in this exciting Hidden Object Puzzle Adventure game!
4. The Gatherer
Released: July 2016.
Plot: After saving the Hunter and his son from a nefarious witch, you never thought you'd be back in Blake's Mountain. Now the Hunter needs the League's help again – someone has been following him, and he fears for his family. But when you arrive to investigate… you're arrested for trespassing! Someone in town is impersonating a League of Light agent, using the cover to stalk and capture the Hunter. Can you and your little scarecrow friend track down the imposter and uncover his devious plans?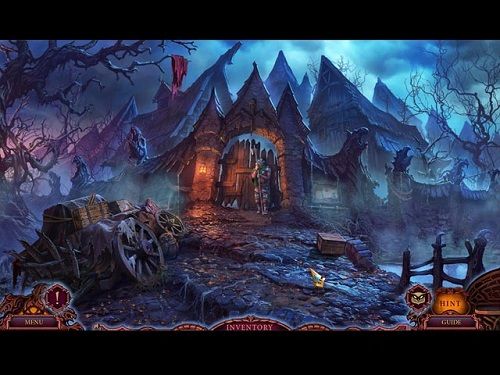 5. Edge of Justice
Released: June 2017.
Plot: Return to the famous city of Hamelin to experience a clever retelling of the mysterious flutist who saved the town from rats but was denied his rightful dues.
Years later, the infamous flutist has returned to Hamelin, and now he desires revenge!
Investigate the smoky spirits inhabiting the town and uncover the truth in this intriguing hidden-object puzzle adventure!
6. The Game
Released: May 2018.
Plot: What starts as a routine investigation quickly takes a deadly turn when you're kidnapped!
A strange group has thrown you into a dangerous game to fight for your life.
7. Growing Threat
Released: December 2019.
Plot: Your fellow agent recently went missing while on assignment, and it's up to you to find him. But you're in for much more than you bargained for when you arrive to find giant destructive flowers taking over the city! With pollen that turns people into sprouted beasts, can you and some new friends find the source of their power and defeat them for good? Explore hidden-object scenes packed with mysteries and mini-games to solve in this unique Hidden-Object Puzzle adventure!
More Mariaglorum Games
For more games from Mariaglorum. You might also like:
Bonfire Stories 1: The Faceless Gravedigger – Review.
Mystery of the Ancients Game Series.
More Big Fish Games Series
For more HO adventure game series from Big Fish Games! See my posts:
Grim Tales Games Series List.
Haunted Hotel Game Series List.
Mystery Trackers Series List.
Riddles of Fate Series List.
See also my New Mariaglorum Games News and Reviews posts. For PC, Mac, Android, Fire, iPad and iPhone.
And also my Best Hidden Object Games lists and reviews. Including my all-time top 10 HO game series for computer and mobile!
Don't forget, you can Subscribe or Follow and get updates of my latest posts.