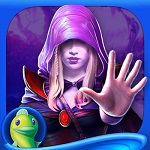 This Sable Maze game series order list.
Includes all of the Collector's Edition (CE) hidden object games.
In this maze-themed mystery series!
From Daily Magic Productions.
Available on computer for PC and Mac.
And on mobile for iPad and iPhone.
April 2017 Update: Sable Maze 6 new hidden object game for iPad.
September 2017 Update: Sable Maze 7 new hidden object game for PC and Mac. See below for details.

Sable Maze Game Series Order
From: Daily Magic Productions.
Publisher: Big Fish Games.
Genres: Detective, Mystery, Hidden Object, Puzzle.
1. Sable Maze: Sullivan River
PC release: October 2012.
iOS release: November 2015.
Plot: Every night you have the same nightmare.
You see children wandering through a maze, crying for help.
These sleepless nights are ruining your waking life. To stop them, you must return to Sullivan River Summer Camp to uncover what happened during that long-forgotten summer.
Beware though, this camp isn't all that it seems. With every step, you can feel eyes watching you.
Reveal the secret of the ancient labyrinth in this eerie Hidden Object Puzzle Adventure game.
Available from Amazon US: Sable Maze 1 & 2 Bundle on PC CD. And Amazon UK: PC CD.
2. Sable Maze: Norwich Caves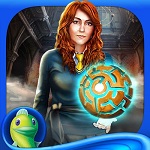 PC release: August 2013.
iOS release: June 2015.
Plot: Congratulations, Professor Edwards! You've joined the faculty of the oldest and most-respected university in the world.
You've barely been teaching for a semester when tragedy strikes during the fall break. Four of your students have gone missing while exploring the dangerous caverns under the campus!
Is the legend about the Labyrinth under the campus actually true? What's causing the abnormal physics in the water down there? You don't have much time, because the rain keeps pouring down, flooding the caverns.
Dig deep and keep your head above water in Sable Maze: Norwich Caves, an intriguing Hidden-Object Puzzle Adventure game.
Available on Amazon US: Sable Maze 1 & 2 Bundle on PC CD.
3. Sable Maze: Forbidden Garden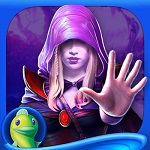 PC release: July 2014.
iOS release: October 2015.
Plot: Your parents always told you to stay away from the mysterious hedge maze behind their house… and you're about to find out why.
On the eve of your wedding, your fiancé, Ryan, is kidnapped by a mysterious force and dragged straight to the heart of the maze – or so it seems.
As you follow his trail, you discover that the labyrinth contains a door to another world… and whoever is on the other side has a vendetta against your entire family.
Can you uncover the roots of their hatred and bring Ryan back before all is lost? Find out in this gorgeous Hidden Object Adventure game!
4. Sable Maze: Twelve Fears
PC release: May 2015.
iOS release: May 2016.
Plot: Confront your fears… You thought you'd have a nice day at the local fair, but trouble strikes – in the form of fear. Your daughter's lost in the Maze of Fears, but you'll face more than her disappearance if you dare to enter.
5. Sable Maze: Soul Catcher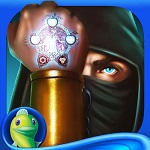 PC release: January 2016.
iOS release: September 2016.
Plot: After 20 years, you've finally come to terms with the fact that your brother is gone for good. But when you return to the place where he went missing to pay your final respects, you find yourself pulled into a strange maze filled with spirits and shadows. Evidence of your brother litters your path, and you begin to wonder… Could he still be alive, somewhere in the maze? Track down the truth as you fight for your freedom in this exciting HOPA game!
6. Sable Maze: Sinister Knowledge
PC release: September 2016.
iOS release: April 2017.
Plot: After years of speculation, the McCordan Library has finally been found! Rumor has it that this labyrinthine library was built to house five legendary tomes, but a series of puzzles and traps guards them. You've been called in to overcome these tricky obstacles and track down the tomes, but you quickly realize why he hid them in the first place…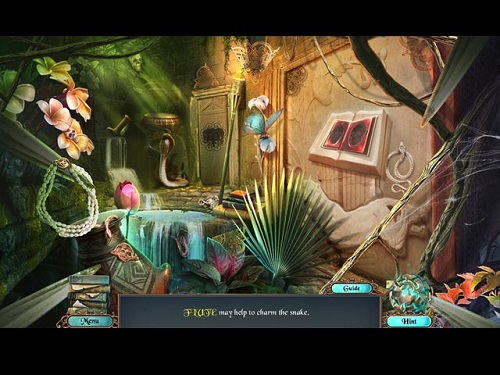 7. Sable Maze: Nightmare Shadows
PC release: September 2017.
Plot: What starts as a peaceful evening quickly turns dark as you plunge into a world made of your nightmares! In this world filled with dangerous shadows, it's up to you to delve into your memories and escape into reality. Do you have what it takes to face your fears and escape before time runs out?
More Daily Magic Productions Game Series
Dark Dimensions Series List.
Ominous Objects Series Order.
You might also like PopCap SpinTop Hidden Object Games – Mystery P.I. List.
For more top series lists. See my Popular Casual Games Series Lists page. Including HO games, time management and point-and-click adventures. For computer and mobile.
See also my 10 Best Hidden Object Games lists and reviews. Including my all-time top HO game series for computer and mobile!