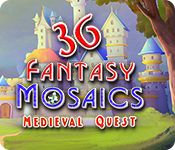 The post includes my Fantasy Mosaics part 3 series list.
With all of the games from chapter 31 to chapter 45.
Listed in order of release, including the latest games. For PC, Mac, iOS, Android and Amazon Fire.
For the rest of this series list. See my posts, included below.
Feb 2021 Update: Fantasy Mosaics 45 now out, see below for details.
Fantasy Mosaics List Part 3
This third Fantasy Mosaics series list post begins from chapter 31. For computer, tablet and phone – on PC, Mac, iOS, Android and Amazon Fire.
31. First Date
Released: October 2018.
Description: Harry is taking Penny to a magical fairytale land on their first date! They are sure to discover some fresh new colors along the way! Help explore this new land and meet its fun inhabitants while solving new colorful puzzles. Unlock the new colors and discover the images encoded in the fabric of logic!
32. Santa's Hut
Released: December 2018.
Description: 'Tis the season for holiday mosaic puzzle fun! The penguin family received an invitation to go to the North Pole to visit Santa's hut for Christmas! Join the Penguins on a magical journey across the snowy landscape to get inside Santa's workshop and find out what he has in store for the holidays! Help them discover even more colors to enrich their mosaic palette.
33. Inventor's Workshop
Released: February 2019.
Description: This new collection of mosaics puzzles will lead you to discover the workshop of a mysterious inventor. Are you ready to encounter his secret puzzles and solve them? Immerse yourself in the secrets of the interactive inventor's workshop and play his mini games! Enjoy the new puzzles, colors and mysteries this new installment has in store for you!
BBC Radio Plays: Charles Paris Mysteries in Order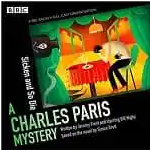 Do you love BBC Radio mystery dramas and plays?
Check out the full cast dramatisations of Simon Brett's popular mystery series! Starring Bill Nighy as the actor/amateur detective. Available for free on audiobook.
For details including a list of all the radio play adaptations in this popular UK radio series (listed in order of release): BBC Charles Paris Mysteries in Order.
34. Zen Garden
PC release: April 2019.
Plot: The penguin family is back and they've discovered a new way to play mosaic puzzles! Join them on their journey to find a beautiful zen garden and help them explore the landscape! Along the way discover new colors while challenging your puzzle solving skills. Enjoy the new mini games and discover the subtle challenges the new game mode has to offer!
35. Day at the Museum
PC release: June 2019.
Plot: In the latest from Fantasy Mosaics, the penguins receive an invitation to visit an art exhibition. While exploring the museum's art, they noticed weird footprints on the floor! Let's help them investigate and enjoy the new collection of colorful mosaic puzzles! Discover fun mini games and face the challenges of Zen Mode!
36. Medieval Quest
PC release: August 2019.
Plot: The Fantasy Mosaics series is off on a medieval journey through a fantasy world! The Penguin, Harry, was reading a medieval story and fell sleepy… As he dozes off, join him and explore a dreamscape full of unique puzzle challenges! Play a variety of game modes and enjoy our latest batch of colorful mosaic puzzles!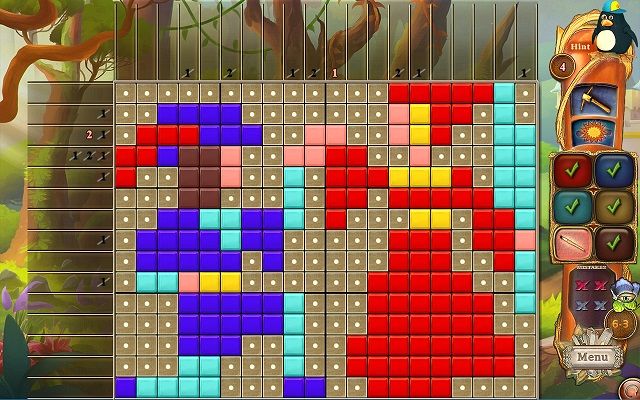 37. Spooky Night
PC release: October 2019.
Plot: In this chapter of the Fantasy Mosaics saga, the penguin family sets off into the woods for a weekend getaway. Unfortunately, when they take a wrong turn at the crossroads, they have no choice but to spend the night at an abandoned manor… Join the penguins and discover a new collection of colorful spooky puzzles! Explore a variety of gameplay modes and discover new mysterious mini games!
38. Underwater Adventure
Released: December 2019.
Penguin Harry is taking a vacation to explore the underwater world! Let's join him and discover a new collection of colorful mosaic puzzles beneath the waves!
39. Behind the Mirror
Released: Feb 2020.
In the latest Fantasy Mosaics adventure, Penguin Penny stumbles across a strange reflection coming from a café mirror. Stepping through it, Penny finds herself in a different sort of fantasy world, filled with all kinds of interesting mosaic puzzles!
40. Alien Abduction
Released: Apr 2020.
When Penguin Robby walks a little to far away from his parents, aliens swoop down and abduct him! He's transported to an alien research center on a distant planet and the rest of the Penguin family set out to his rescue. Follow them as they encounter a new collection of colorful mosaic puzzles!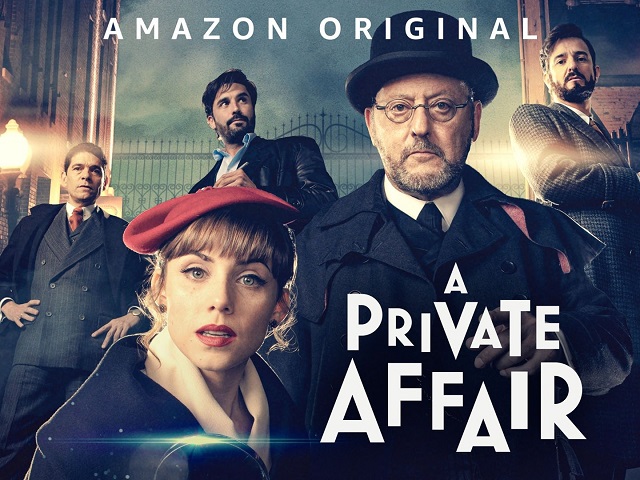 41. Wizard's Realm
Released: Jun 2020.
In the latest Fantasy Mosaic adventure, little Robby comes across some candy in the woods that unexpectedly makes him grow horns! Noticing that there is also a map to a wizard's hut in the candy wrapper, Robby decides to follow it to see if he can find some help undoing the curse. Join Robby on his journey and enjoy a new set of colorful puzzles and mini games!
42. Fairyland
Released: Aug 2020.
Penny was enjoying her walk when a strange blue critter appeared and took her umbrella! She chased it into an unknown part of the woods… Join Penny on her journey into Fairyland and enjoy a new collection of mosaics puzzles!
43. Haunted Forest
Released: Oct 2020.
The Penguins are already heading out for their next adventure. This time, they're going berry picking in the woods. When they come across an unknown and creepy forest path they discover a new quest full of spooky mosaics puzzle fun!
44. Winter Holiday
Released: Dec 2020.
Fantasy Mosaics delivers Christmas cheer with a new set of festive nonograms puzzles! The Penguins are expecting Mrs. Penrose to stay at their winter cottage for Christmas! However, she has a reputation for being very demanding and it's not easy to make her comfortable. Get ready to embark on a holiday quest to discover new puzzles, mini games and interactive items!
45. Amusement Park
Released: Feb 2021.
In the latest chapter of the Fantasy Mosaics series, Mrs. Penrose and her grandson Robby get lost while visiting an amazing amusement park! Follow the pair as they explore park attractions and discover incredible new mosaic puzzles along with a variety of fun mini games!

More Mosaic Games
Fantasy Mosaic Games from chapter 1 to 15.
Fantasy Mosaic Games from chapter 16 to 30.
More Fantasy Mosaic Games from chapter 46.
Mosaic: Game of Gods III.
See also my New Puzzle-Solving Games. News and Reviews For PC, Mac, tablet and phone.
Don't forget, you can Subscribe or Follow and get updates of my latest posts.
*The above article may contain affiliate links.