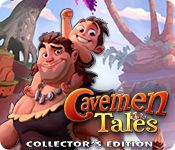 New on Big Fish, Cavemen Tales.
A top new time management game for PC and Mac download.
This is a Collector's Edition release – which includes bonus content, more game play and extra features.
Don't forget to check out my top picks of the Big Fish time management games from 2019, see my post below.
Read More »

Cavemen Tales – Time Management Game