ERS Game Studios' Twilight Phenomena game order.
With all of the Collector's Editions (CE).
In this HOPA games series.
For PC, Mac, iPad and iPhone.
And for more ERS series lists, check out my list of posts included below.
Twilight Phenomena Game Order
Twilight Phenomena game series list in order of PC release. Including links to Collector's Editions (CE).
From: ERS Game Studios.
Publisher: Big Fish Games.
Genres: Detective Games, Mystery, Hidden Object, Puzzle.
1. The Lodgers of House 13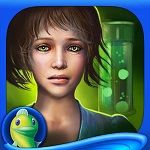 PC release: October 2012.
Plot: It's 1980s England and there's a beautiful 3-floor mansion.
With a friendly landlord and inexpensive rent, most people would envy those who live here.
But bloody things are happening inside of this house.
Guests are beheaded, and with every new victim humankind is getting closer to meeting a horrible monster.
Is there anyone to prevent this nightmare?
2. Strange Menagerie
PC release: August 2013.
Plot: Escape from a mysterious house filled with dangerous creatures in Twilight Phenomena: Strange Menagerie!
When your cousin Mary goes missing, you rush to Mexico to find her.
Posing as a volunteer in a secret experiment, you begin to explore the mansion where Mary is being held.
But when you start to see bizarre creatures creeping around the house, you quickly realize that the experiment you signed on for has shocking results.
But who is behind it all… and why?
Can you save Mary and escape the house before you both become victims of the villain's deadly science?
3. The Incredible Show
PC release: January 2015.
Plot: It's that time of year again! Visiting the Strauss Circus has been a tradition for you and your sister, Judith, for many years. But this year, when Judith is chosen from the audience to help with a magic act, you discover that the smiling faces on stage aren't as happy as they first appear. Judith doesn't meet you after the show, and you quickly realize something is wrong. Search the circus and uncover the dark secrets haunting the performers and animals who call it home. But you'd better hurry! Time is running out…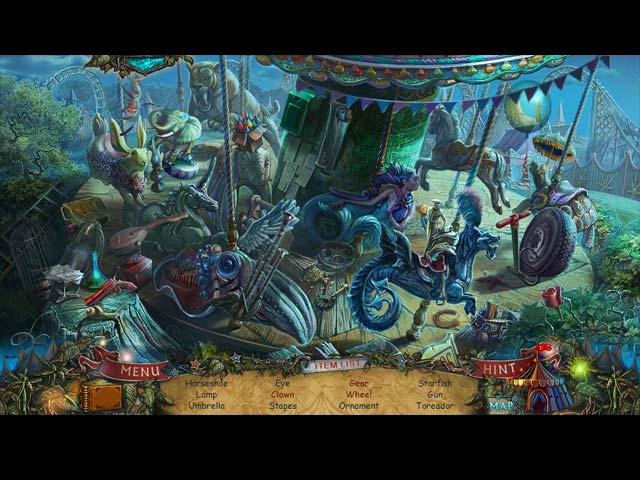 More ERS Hidden Object Series Lists
For more HOPA games from ERS. Available on computer and mobile. You might also like:
Dark Tales Edgar Allan Poe Games.
Grim Facade Series.
PuppetShow Games List Order.
Redemption Cemetery Game Series List in Order.
Shadow Wolf Mysteries Series List.
See also my latest ERS Hidden Object Games for PC, Mac, tablet and phone. Including series lists, new releases and reviews.