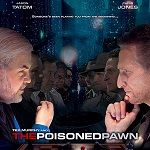 This post details the Tex Murphy games in order of release. The revolutionary sci-fi noir detective series!
Featuring the eponymous character, Tex Murphy. A PI of the hard-boiled, Philip Marlowe variety. His observation skills, disarming nature and dry wit, has made him an iconic character in the mystery adventure genre.
This adventure series set in the near-future. Mixes the classic with the futuristic. And innovative game mechanics in unique and creative ways. Making this series a fan favorite.
So much so that a fan remake of Tex Murphy 5: Overseer has now been taken on by the original developers, Big Finish Games. And is expected to come out as a new episode in it's own right. Tex Murphy 7: The Poisoned Pawn is expected to be released in 2020.
Each of the Tex Murphy games are available for PC and Mac download from GOG or Steam, from the links included below.
Tex Murphy Games in Order
Genres: Adventure, Point-and-Click, Classic, Tech Noir, Detective, Cyberpunk, Mystery, FMV.
Tex Murphy game series in Order: 1. Mean Streets | 2. Martian Memorandum | 3. Under a Killing Moon | 4. The Pandora Directive | 5. Overseer | 6. Tesla Effect | 7. The Poisoned Pawn
1. Mean Streets
Developer/Publisher: Access Software | Released: 1989.
Plot: Meet Tex Murphy, a P.I. working the mean streets of post-apocalyptic San Francisco. When a beautiful woman enters Tex's office and hires him to investigate her father's apparent suicide. She sends Tex straight into the middle of a frightening mix of science, murder, and world domination… Soon, Tex finds himself the newest addition to an ever-growing hit list of those who stand in the way of a plot nearly 50 years in the making. He must think of a way to stop the powerful people behind it from carrying out their plans. Before he, and the rest of the world, is unable to think at all. [Source: bigfinishgames.com]
Gameplay and Features
Mean Streets a groundbreaking title in many ways. Despite its floppy disk format, it was one of the very first games to feature digitized full motion video sequences. It also utilized Access Software's own "Real Sound" technology. Which was able to manipulate the computers internal PC Speaker to play digitized audio, voices and music. This had  never done before in PC gaming and revolutionized the industry.
2. Martian Memorandum
Developer/Publisher: Access Software | Released: 1991.
Plot: Marshall Alexander, famed industrialist and owner of the TerraForm Corporation, hires Tex to find his missing daughter, Alexis. Tex's search eventually leads him to Mars, where the TerraForm Corporation is executing a 50-year long project to make the Red Planet habitable. During the case, Tex begins to learn about a mysterious, ancient Martian artifact called the Oracle Stone, and the gruesome fate of the colonists who discovered it. [Source: bigfinishgames.com]
Gameplay and Features
Martian Memorandum features further improved on the technology that surprised the PC gaming industry with Mean Streets. It moved toward a more point-and-click style navigation system (different from Means Streets' more experimental layout). And added more Full Motion Video sequences. It also took advantage of the digitized audio thanks to the previously developed real-sound engine. It was the last title in the series before moving into real-time fully explorable 3D environments.
3. Under a Killing Moon
Developer/Publisher: Access Software | Released: 1994.
Plot: A simple burglary at Rook's Pawn Shop leads to something much, much bigger when the beautiful Countess Renier hires Tex to find a crystal dove statuette. Which was stolen from her bungalow. But is this "Countess" all that she seems? The statuette was stolen, yes, but not for anything as small as profit or luxury. This crystal bird could spell the end of the world. [Source: bigfinishgames.com]
Gameplay and Features
Under a Killing Moon utilized the CD ROM format, delivering the game on four discs, making it one of the largest titles released at the time. It was also the first title in the Tex Murphy series to use fluid Full Motion Video. In combination with fully explorable real-time 3D environments thanks to the new "Virtual World Engine". This would enable the player to have full freedom of movement to investigate their surroundings. Something no other game was capable of at the time.
4. The Pandora Directive
Developer/Publisher: Access Software | Released: 1996.
Plot: Tex is hired by a man named Gordon Fitzpatrick to find a missing person, Dr. Thomas Malloy. The search quickly takes on a more serious tone when Tex discovers that Dr. Malloy was involved in the military's dealings with a U.F.O. that crashed in Roswell, New Mexico in 1947. [Source: bigfinishgames.com]
Gameplay and Features
The Pandora Directive the second CD Rom title. Which once again smashed previous records, shipping on 6 CDs and boasted improved Full Motion Video quality. As well as a more-detailed color palette in the Virtual World environments. It has been hailed as arguably the best game in the Tex Murphy series, and one of the greatest adventure games of all time. This is due to its rich story, excellent acting, and stunning presentation. It also contained 7 different endings and 3 completely unique narrative paths. Making it one of the first titles where your choices throughout the game drastically would effect the outcome.
5. Tex Murphy: Overseer
Developer/Publisher: Access Software | Released: 1998.
Plot: Tex and Chelsee meet for a date to celebrate their one-year "friendship anniversary". When Tex tries to put the moves on Chelsee, she stops him dead in his tracks, saying that they need to discuss his ex-wife, Sylvia. And the fact that Tex still wears his wedding ring. Tex reluctantly agrees to tell Chelsee the story of how he and Sylvia met. The story of his first big case… [Source: bigfinishgames.com]
Gameplay and Features
Tex Murphy: Overseer is the retelling of Tex's first case, Mean Streets. It was the very first PC game ever to be released on the new (at the time) DVD format. With never before seen clarity for the Full Motion Video sequences, delivering them in 30 frames per second at full-screen resolution. The Virtual World real-time environment engine was also updated for this release, with an all-new updated user interface. While Overseer does not contain the multiple endings and narrative paths of the previous title. It is regarded as having some of the finest acting and full motion video sequences of any adventure title. This was thanks to amazing performances from Hollywood talent like Michael York, Henry Darrow and Rebecca Broussard.
6. Tesla Effect: A Tex Murphy Adventure
Developer: Big Finish Games | Publisher: Atlus | Released: May 2014.
Plot: Tex Murphy wakes up – disoriented and head pounding – on the fire escape outside his office atop the Ritz Hotel. Another typical morning for the last of the old-school detectives. Except it isn't. What starts out as the worst hangover in history becomes a baffling nightmare: something – or someone – has erased Tex's memory of the past seven years. Motivated by lost love, revenge, and the world's strongest coffee blend, Tex must retrace his own steps into a maze of unsolved murders, hidden agendas, and lost technologies of Nikola Tesla. Only by solving the mysteries of his past can Tex hope to regain his memory in time to restore what's been lost and stop a terrifying future. [Source: bigfinishgames.com]
Gameplay and Features
Tesla Effect upgrades the classic Tex Murphy experience with live-action full motion video presented in 2K resolution. Players will be challenged with logic puzzles, interactive dialogue, branching storylines, and alternate endings.
7. The Poisoned Pawn
Developer: Chaotic Fusion | Publisher: Big Finish Games | Release date: TBA.
Plot: In this latest adventure, the year is 2050. Shortly after the events of Tesla Effect, Tex Murphy (Chris Jones) with the guidance of St. Germaine (Jason Tatom), must revisit some of his most gripping cases in order to decipher his true past, and prepare him for an uncertain future. [Source: bigfinishgames.com]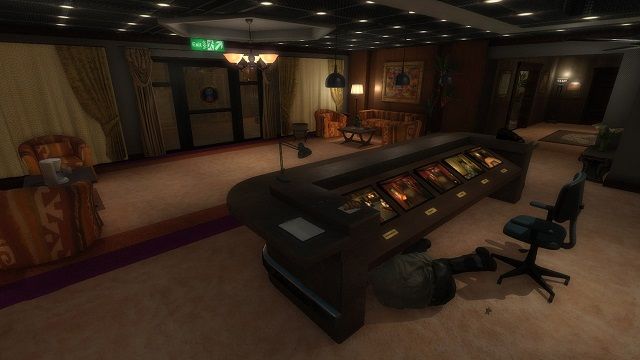 Gameplay and Features
In this cyberpunk, film noir, dystopian sci-fi adventure, you play as Tex Murphy, a typical 1940's gumshoe detective. Except, it's the 2050's. A post apocalyptic world has risen from the ashes of World War III and stands divided. New San Francisco sits atop the rubble of the old city. It's a city of glitz and glamour hiding a sinister undertone. A  population segregated between those immune to the nuclear fallout (Norms). And those less fortunate (Mutants). Just outside the new city lies Old San Francisco. A vastly ignored reminder of a dark past, and home to the mutant population, and Tex himself…
More Top Mystery Adventure Games
For more mystery adventure games with unique game play like Tex Murphy. For Switch, PS4, Xbox One, Android, iOS, PC, Mac. You might also like:
Thimbleweed Park Neo-Noir Mystery.
Broken Age – Indie Adventure Game.
Broken Sword Series: 5 The Serpent's Curse on Switch.
Syberia Games for PC/Mac Download, iOS, PS4, Xbox One and Switch.
Blackwell Adventure Series by Wadjet Eye.
Aveyond Kingdom JRPG Series
OXENFREE Adventure Game for PC, Mac, iOS and PS4.
What Remains of Edith Finch from Annapurna.
Journey from thatgamecompany and Annapurna for PS3 and PS4.
Life is Strange Games Listed in Play and Release Order.
Adera Adventure with Free Demo and Full Version Download.
Dear Esther Interactive Fiction Mystery Game for iOS, PS4, Xbox One.
Truberbrook Atmospheric Sci-Fi Mystery Thriller.
Also check out Blacksad: Under The Skin for PS4, Xbox, Switch. The official video game adaptation of the Blacksad comic book series, from Pendulo Studios, YS Interactive and Microids.
For more best-selling and popular game franchise lists, check out my Game Series Lists – A to Z Index.
Don't forget you can Subscribe or Follow to keep up to date with my latest posts.