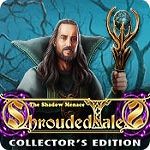 This post lists the Shrouded Tales game series order.
With hidden object puzzle adventure games.
From Friendly Cactus.
Available for PC and Mac download.
All with free demos and Collector's Editions (CE).
I've also included below, another HOPA series list from this developer.
September 2017 Update: Shrouded Tales 1 now available on iOS. See below for details.

Shrouded Tales Game Series
From: Friendly Cactus.
Genres: Fantasy Mystery Games, Hidden Object, Puzzle.
1. Shrouded Tales: The Spellbound Land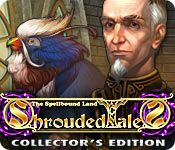 Released: September 2014.
iOS release: September 2017.
Plot: When you were a girl, the Master of Shadows banished your mother to the Shadow Realm, sealing your city inside an impenetrable dome. But today, your magic finally awakens! Now you have to the power to free your mother and end the Master's reign of terror. Get help from the legendary barons and your friends in town to unlock your magical potential and return light to the city of Havenwick. Uncover the secrets of the Shadow Realm and use its power to overcome obstacles in the real world…
2. Shrouded Tales: Revenge of Shadows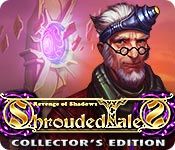 Released: July 2015.
Plot: When a garbled distress call comes in from a neighboring city, you are chosen to investigate the source of the trouble.
Armed with a magical amulet that can cast a variety of spells, you head through the portal to find out what has happened in Volarden.
But as you begin to investigate, you quickly learn that things may not be what they seem. Watch your back – evil is taking shape around every corner…
3. Shrouded Tales: The Shadow Menace
Released: January 2017.
Plot: Your training is finally over and you're about to become a fully-fledged mage, just like your friend Veronica! What should be a joyous occasion is spoiled when the city of Grimsdale is attacked by an unknown force! When Veronica goes missing, it's up to you to find them and track down the source of the chaos. Can you save your friend and the world from falling into eternal darkness?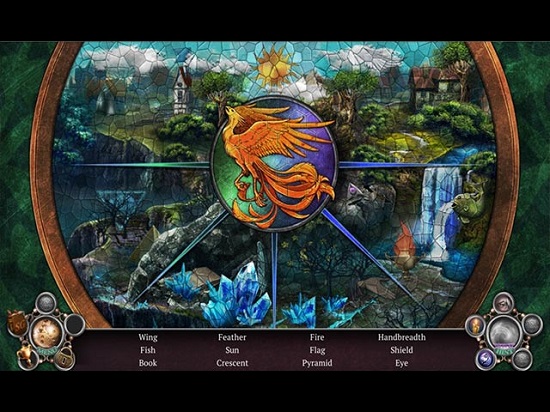 More Friendly Cactus HOPA Games
For more HOPA games from Friendly Cactus. You might also like: Stranded Dreamscapes Games List.
See also my latest Mystery Hidden Object Games News. For PC, Mac, tablet and mobile.