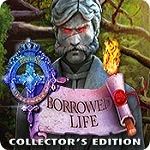 This post lists the Royal Detective game series order. With games available for PC, Mac, tablet and phone. Including the latest Royal Detective releases. By Elephant Games.
With links for the Collector's Editions for PC and Mac download. Which include bonus content, more game play and extra features.
June 2017 Update: Royal Detective 3 for Android and Fire.
October 2018 Update: Royal Detective 3 and 5 for iOS.
November 2019 Update: Royal Detective 6 new for computer. See below for details.
Royal Detective Game Series Order
From: Elephant Games | Genres: Detective, Mystery, Hidden Object, Puzzle.
Royal Detective game series: 1. The Lord of Statues | 2. Queen of Shadows | 3. Legend Of The Golem | 4. Borrowed Life | 5. The Princess Returns | 6. The Last Charm
1. The Lord of Statues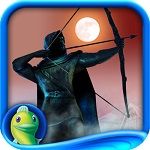 PC release: June 2012.
Plot: You have been summoned to save the alpine village of Martlet in Royal Detective: Lord of Statues.
Martlet has been taken over by statues! What made these statues come alive, and how can you stop them from destroying Martlet?
The answer lays in the story of Princess, a young girl who was left on the statue maker's doorstep at birth.
Find out who enchanted the statues and why in this charming game set in a small European town.
2. Queen of Shadows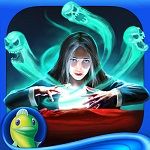 PC release: May 2014.
Plot: Princess made some mistakes in the past, not always using her magic for good.
But she's made amends, and that's all forgiven now. She has finally found her mother after five long years.
But just as Princess runs to embrace her, a band of thuggish trees kidnap her mother!
You're the royal detective she came to know so well, and you're Princess' only hope.
She's still just a girl, and her magic isn't quite strong enough to defeat the villain who's taken her mother.
Help reunite them. And uncover a devious plot by an evil king and his brothers!
3. Legend Of The Golem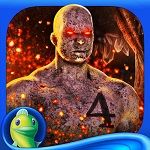 PC release: February 2016.
Plot: The peaceful town of Glanville is under attack!
Each day, a golem arrives, leaving a trail of destruction and terror in its wake!
But each new golem is even stronger than the last, and they're evolving into an unstoppable destructive force.
You've been called in to help defeat the mysterious Master and their stone-cold creations.
With the help of some friends, follow the clues to discover who the Master is and what they have in store for the town.
Find hidden objects and solve puzzles to help you along the way. The townspeople are counting on you. Do you have what it takes to help them before it's too late?
4. Borrowed Life
PC release: February 2017.
Plot: You've been summoned to the sleepy town of Dorfield to investigate the mysterious disappearance of a famous local sculptor. His wife claims that his "living" statues are to blame, but what is really going on? Uncover the truth, before it's too late, in this sensational hidden-object puzzle adventure game!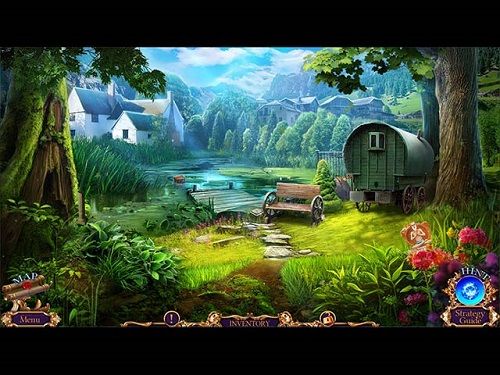 5. The Princess Returns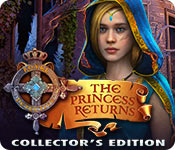 PC release: February 2018.
Plot: Princess has finally found the happy life that eluded her for so long…
So why has she suddenly disappeared?
And who is the mysterious figure attacking her statues?
You'll need all your talents as the royal detective to uncover the mystery.
And save Princess in this stunning Hidden-Object Puzzle adventure!
6. The Last Charm
Released: November 2019.
Plot: Your peaceful life as princess of your kingdom is interrupted when your daughter's kidnapped and whisked away to a magical realm beneath your own! No one knows how this kingdom stayed hidden or why rocks are falling from the sky, but one thing's certain – the townspeople blame you for their home's destruction! Can you find out who's really behind the chaotic crumbling of this world and return to your realm before it's too late?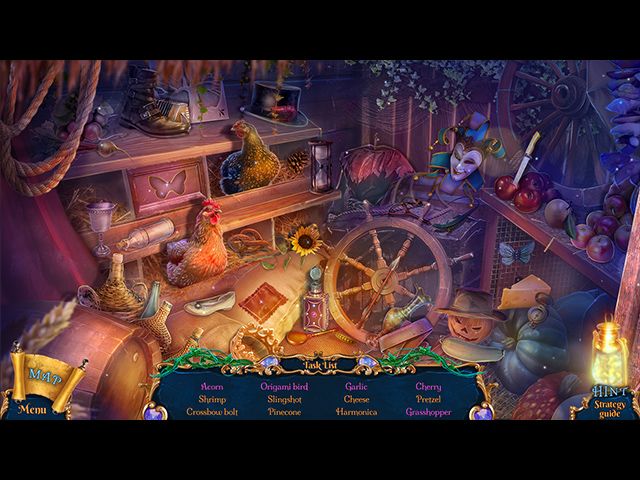 More Elephant Games Series
For more hidden object adventure game series by Elephant Games:
Grim Tales Games Series List.
Haunted Hotel Game Series List.
Mystery Trackers Series List.
Riddles of Fate Series List.
Surface Game Series List.
Hallowed Legends Series Order.
See also my New Elephant Games for PC, Mac, tablet and phone posts. Including series lists, new releases and reviews.
Don't forget, you can Subscribe or Follow and get updates of my latest posts.