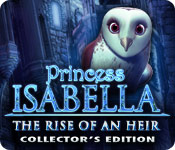 This full Princess Isabella series list.
Includes all the hidden object games.
In this adventure trilogy by Gogii Games.
With games to play on computer for PC and Mac.
And on Fire tablet.
Princess Isabella Series List
From: Gogii Games.
Genres: Mystery Games, Hidden Object, Puzzle.
1. A Witch's Curse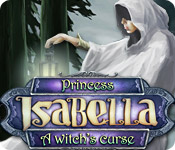 PC release: August 2009.
Plot: Princess Isabella is all set to marry the love of her dreams, Prince Adam.
After returning home from a trip, however, she finds that an evil curse has been placed on her castle by a mysterious witch.
The curse has placed evil in every room, and turned everyone inside the castle into mirrors!
Follow a fairy friend as you piece together the clues to save your friends and family.
Available from UK Amazon: Princess Isabella Trilogy (PC DVD).
2. Return of the Curse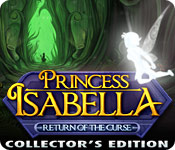 PC release: May 2011.
Plot: A year later everyone thought they had seen the last of the witch but she's back!
This time she's captured Princess Isabella's child and cast a spell over the whole kingdom in the process.
Save the kingdom and follow the witch's evil path back to her lair.
Defeat her for the last time with the help of your trusty Fairy sidekick and a new friend you met along the way in Princess Isabella: Return of the Curse!
Available from UK Amazon: Princess Isabella Trilogy (PC DVD).
3. The Rise Of An Heir
PC release: May 2013.
Plot: After nearly defeating the Witch, Princess Isabella was turned to stone and her child was rescued by her trusted friends Fairy and Dragon. Raised alone, with no idea of her lineage, young Princess Bella must rise and take back her kingdom. Join us for the exciting conclusion to the Princess Isabella trilogy. The Heir will rise!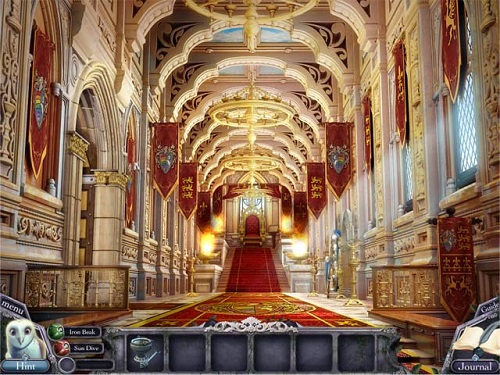 Available from UK Amazon: Princess Isabella Trilogy (PC DVD).
More HO Games like Princess Isabella
Awakening Game Series List from Boomzap.
Domini Games' Dark Romance Game Series.
Dream Day Games Series for PC, Mac, iOS.
See also my latest Hidden Object Games News. For PC, Mac, mobile. Including series lists, new releases and reviews.
Don't forget, you can Subscribe or Follow and get updates of my latest posts.