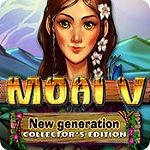 This is a list of Moai games.
With time management game play.
From Alawar Entertainment.
And Toyman Interactive.
Available for PC and Mac download.
Including the latest releases on Big Fish.
For more top management series lists. See my posts included below.
Moai Games Series List
All of the Moai games in this time management series. In order of release. Including Collector's Editions (CE) where available.
From: Alawar Games and Toyman Interactive.
Genres: Resource & Time Management Games, Strategy, City Building, Simulation.
1. Moai: Build Your Dream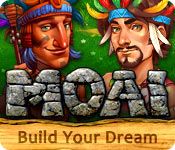 PC release: July 2013.
Description: Discover the wonders of an uncharted island and help the natives restore their ravaged land to its former glory in Moai: Build Your Dream!
Overcome the fury of an active volcano, hordes of attacking ghosts and the threat of dwindling resources as you guide the hero and a native princess on their quest. Coax the resources you need to survive and rebuild villages out of the earth.
Calculate the quickest way to accomplish your tasks in order to unlock dozens of brag-worthy achievements. And learn to use powerful Moai statues to defend your workers as they perform the tasks you assign.
2. Moai: Path to Another World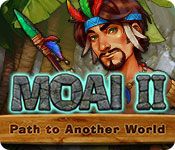 PC release: April 2015.
Description: A long time ago, in a land far away, a king ruled with his queen in peace and prosperity. Then one day, a dark force kidnapped his beloved and left a path of destruction in its wake.
To save his beloved, the ruler must take up arms and pursue his adversary across three magical realms.
Control the destiny of the heroic ruler and help rebuild the homes and lives of his people. Gather food and other resources to complete tasks. Defend your people against evil henchmen and bizarre supernatural enemies.
Strategize to complete tasks quickly and unlock achievements!
3. Moai: Trade Mission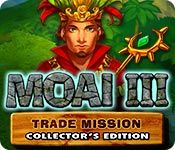 PC release: December 2015.
Description: The Hero and Bright Light return in an all-new adventure to reclaim a stolen artifact and crush the threat to their kingdom and their people!
Rebuild decimated villages and defeat enemies.
Survive off the land as you enjoy hours of addictive gameplay!
4. Moai: Terra Incognita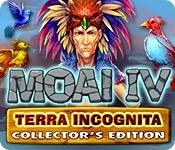 PC release: June 2016.
Description: The Hero is back! After a massive earthquake forms a chain of new islands from the deepest depths of sea, the Hero must now explore a cornucopia of tropical locations!
Join the Hero and his beloved wife Bright Light as they explore a brand new world! Dive underwater, ride on the back of a giant turtle, and face ghostly pirates!
Find new tools and artifacts to help you manage your time and resources as you help the people of Terra Incognita overcome any challenge that stands in their way!
For more details, see also: Moai IV Terra Incognita Collector's Edition Review.
5. Moai: New Generation
PC release: August 2017.
Description: Powerful magic is at your fingertips as you prepare for a ceremony that will protect your island home! Guide the young twins Hika-Ri and Kao-Ri as they go their separate ways on a journey that will culminate in a once-in-a-lifetime experience. Unleash the power of nature by drawing elemental signs on your screen using your mouse cursor.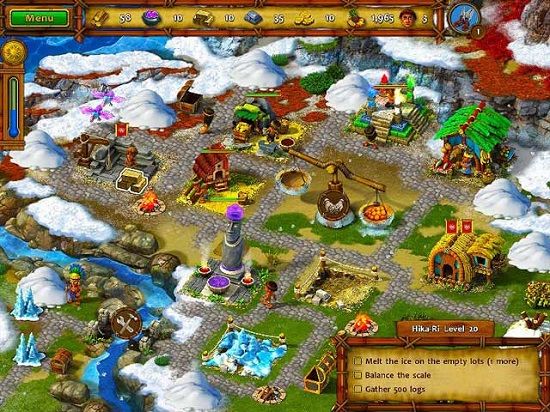 6. Moai: Unexpected Guests
PC release: July 2018.
Description: Join Hika-Ri and Kao-Ri as they embark on an all-new journey to explore the many wonders of the island paradise and uncover the culprit behind a despicable plan to strip it of its precious resources.
Mine stone and ore from the bowels of the Earth, summon crops from fertile soil and trade with merchants, all in an effort to complete missions ranging from keeping an island afloat to repairing a natural cloud maker.
Smart use of relics that grant various abilities and production bonuses will ensure your success. Complete your tasks swiftly and reap dozens of awards or play the game at a leisurely place – it's up to you!
More Top Time Management Games
For more time management game series lists for computer and mobile. You might like:
Roads of Rome Game Series for PC, Mac, iOS.
Adelantado Trilogy Series List.
12 Labours of Hercules Games.
Weather Lord Game Series List for PC and Mac.
Monument Builders Series List for PC, Mac, iOS.
See also my New Time Management Games posts. For PC, Mac, Android, Fire, iPad and iPhone. Including series lists, new releases and reviews.
Don't forget, you can Subscribe or Follow and get updates of my latest posts.