The newly launched Summoners War: Chronicles is upon us and there's no better way to get a head start in the game than redeeming some gift codes to grab plenty of nice rewards.
Today I am here exactly for that: to share with you a bunch of Summoners War: Chronicles redeem codes that have been tested and are active in November 2022. (Actually, most of them will be active until May 2023!)
The good news is that they're not going to expire anytime soon… but the sooner you claim these gifts, the better as you can get a nice in-game advantage.
So let's not waste any time and instead let's check out the Summoners War: Chronicles codes below!
All Summoners War: Chronicles working gift codes
Check out the codes below, as well as the rewards you can get from them (please note that all the rewards are redeemable until May 2023):
– AKA01SHANNON – Get 20 Essence of Wind and 1 5-star Angelmon (Wind)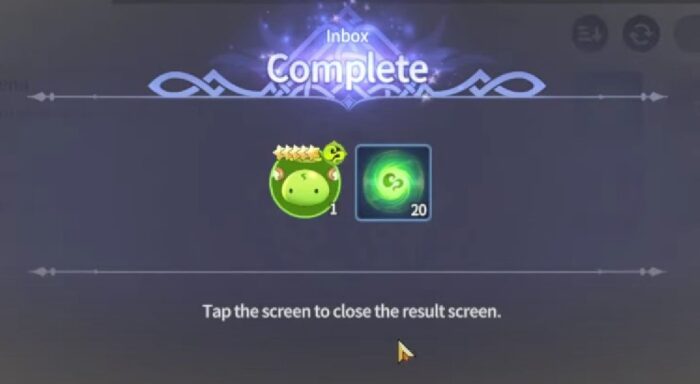 – AKA02KONAMIYA – Get 20 Essence of Water 1 5-star Angelmon (Water)
– AKA03ISELIA – Get 20 Essence of Fire 1 5-star Angelmon (Fire)
– AKA04NAOMI – Get various in-game rewards
– AKA05CHLOE – Get various in-game rewards
These are the 5 working gift codes available in Summoners War: Chronicles, but I am expecting the devs to launch even more in the near future, as the game was just launched and it's getting pretty popular.
So make sure to bookmark this page and check back often to make sure that you have the latest codes on hand.
Also, if you want to build an amazing team and only invest in the best characters, check out my Summoners War: Chronicles tier list.
And for even more codes, make sure to check out my previous articles where I shared the latest Pirate Duel codes, and the Ultimate Wars: Awaken redeem codes.
How to redeem codes in Summoners War: Chronicles?
There are actually two ways to redeem the gift codes in the game, but I will share with you the easiest, which requires you to be in-game.
So, in order to redeem your codes in Summoners War: Chronicles, here is what you need to do:
Launch the game and log in to your server
Tap the icon in the upper right corner (the settings menu in the shape of 4 squares)
In the new icon, tap the Speaker icon in the bottom bar (the button to the left)
Scroll down until you find the "Coupon Exchange Shop" – click that and type your code.
IMPORTANT: Make sure to type the codes exactly as shown above, using the same capitalization. Otherwise, they might not work.
Also, after typing in the codes, you will have to wait a few seconds before the rewards are credited to your account. You will receive them via the in-game email and you will be able to claim them one at a time.
How to find more Summoners War: Chronicles redeem codes?
The best way to make sure that you are up to date with the latest codes is to keep visiting this page: I am constantly checking out all the channels and I will update the article as soon as new ones are found.
But if you're more of the DIY person, you should keep an eye on all the social platforms where the game's developers are present. They will usually share these codes on one or all of the said social platforms.
Here they are, make sure to follow them all:
Conclusion
Now you know all the working codes in Summoners War: Chronicles and you're already at an advantage over the players who haven't searched for them.
If you manage to find new codes before I do, please share them in the comments section below.