Check out this round-up of the top 10 best Facebook word games. You will be able to play these word games online with your friends, challenge them and see how you do.
Yes, Facebook might no longer be the top destination for playing games nowadays, but this doesn't mean that it doesn't have plenty of great options available.
And with word games, it's a lot easier to play on Facebook, where you have instant access to friends for challenges and asking for help. I still love playing word games on Facebook and I am sure you will love all the ones that I am listing below.
There's plenty of variety in this word games list. And they are all free to play on Facebook on your desktop or on your mobile devices.
So without further ado, let's check out below the best and most popular word games to play on Facebook today!

Top 10 Most Popular Facebook Word Games
1. Words With Friends

By: Zynga Inc.
Words with Friends is still one of the most popular free word game apps to play on your mobile as well as via Facebook. Build your best words, aim for triple word scores plus play and chat with your friends.
About Words with Friends: Simple and familiar crossword gameplay you know and love, turn-based design lets you play up to 20 games simultaneously, play with your friends or match-make instantly with a random opponent.
Really fun game! Play it for free on Facebook here.
2. Word Blitz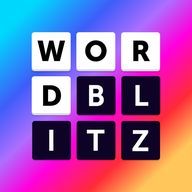 Word Blitz is currently the most popular word game on Facebook, and an amazing one to try for free. I love it so much that I play it daily. It's fun and addictive!
This addictive word puzzle game presents you with a grid of scrambled letters, and your goal is to trace your mouse or finger over the letters to form as many words as possible.
Each game comes with a ticking clock, adding an element of thrilling pressure as you race against time.
Word Blitz isn't just about entertainment – it's also a great way to enrich your vocabulary and keep your mind sharp.
You can play the game for free on Facebook here.
3. Kitty Scramble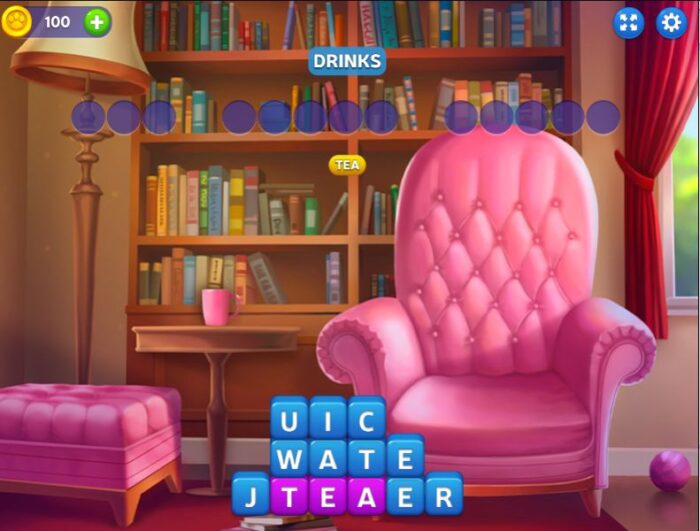 A really nice and unique word game on Facebook, it can be described as a combination between Tetris and Word Finding games. It's very similar to the game recommended at #2, Word Blitz.
Each level presents a scramble of letters and your task is to swipe through them, constructing as many words as possible to clear the board.
The game starts off easy, but gradually becomes more challenging, pushing your language skills to their limit.
Must try game for word game fans! Click here to play it for free on Facebook.
4. Word Search Together
A really fun Facebook instant game that is available in multiple languages and allows you to challenge your friends in online battles for word supremacy. You can also compete against random opponents from all over the world.
Each round, you are presented with a grid of jumbled letters and a list of words to find. The words can be hidden in any direction and the faster you find them, the higher your score.
Word Search Together takes the solitary pastime of word searches and transforms it into a social experience, bringing together word puzzle enthusiasts from all corners of the globe. Really fun!
Click here to play the game for free on Facebook.
5. 4 Pics 1 Word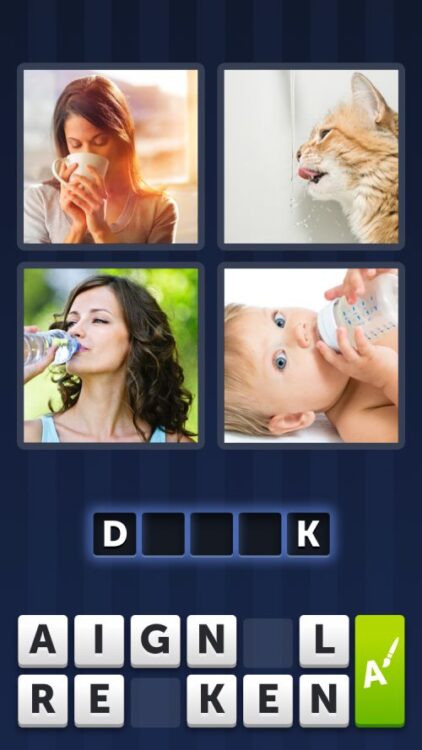 The original and classic word game, this one is probably one of those games that everybody has at least seen at a moment.
You're shown, as the name suggests, 4 pictures and you have to guess the word they are referring to. It's a lot more difficult than it sounds, but also extremely fun. And despite it's old age, this game remains entertaining and a must play, in my opinion.
Available on Facebook for free.
6. The Daily Crossword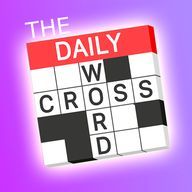 As the name suggests, you get one daily crossword puzzle to complete – each and every day. This way, you know for sure that you won't run out of challenges. Similar to other well known daily crossword games, but this time on Facebook.
The daily crossword puzzles in this game are challenging enough – without being impossible, so I am sure you will love playing it daily. Give it a try, it's really good!
Available for free on Facebook.
7. Word Battle

By: Fufla
About Word Battle: Word Battle is an exciting and addictive, real-time, multiplayer word game. You can choose your opponents either from friend and family cycle, or wide Facebook user audience. [Play on: Facebook Games]
8. Word Find
Similar to other word finding games, but with a fresh look and new challenges. Simply swipe over the letters to find and create words.
9. Word Farm Harvest Instant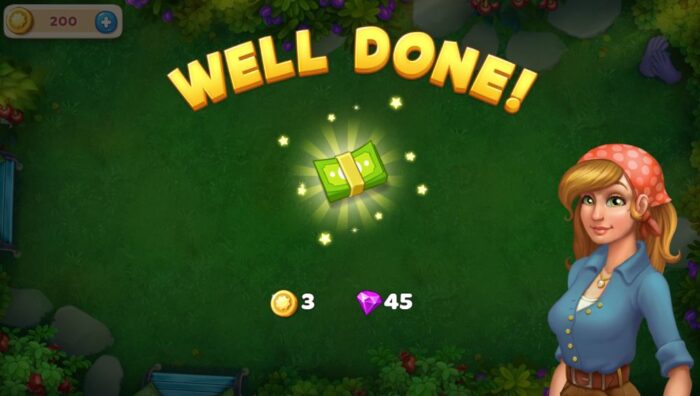 A really unique and fun word game for Facebook, one that combines farming game mechanics with word game ones. The result is surprisingly good and I can only wonder why is this title not more popular.
Complete challenges, build up your farm and have fun in this game. If you haven't tried it and you are a fan of swiping word games, you MUST give it a try.
Available for free on Facebook – click here to play it.
10. Word Wars
A really challenging word guessing game, that can become pretty frustrating eventually. But still fun as long as you have hints available.
Basically, you have several tries to guess the right word by simply spelling various words and seeing which letters are in your final word: those marked with green are in the right spot, while the orange letters are in the word, but not in that particular position.
Click here to check it out for free on Facebook.
Final words
Facebook remains a solid source for games, especially word games, as you can see in my list above where I have recommended the 10 best word games you can play right now on Facebook.
Over the years, many have come and gone – so make sure to check my list often to find new entries that you might otherwise miss.
If you know other great Facebook word games, let us all know by commenting below. See also my Top 10 Facebook Building Games.
Or, if you want to remain in the realm of free games, make sure to check out my article about another classic you can play – Bookworm online.