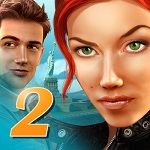 Details of the popular Secret Files series.
In order of PC release.
Point-and-click mystery adventure games.
With 3 out of the 4 games new on mobile.
Including last week's release of part 2.
For iPad and iPhone.
(All also on PC download, Nintendo DS and Wii.)
For similar point-and-click adventure games. See also my list of posts included below.

Secret Files Mystery Adventure Series
This is a list of the top-rated Secret Files adventure series. Including Amazon PC download bundles from Steam. This Steam PC bundles a collection of Animation Arts games. With all 4 Secret Files games plus Lost Horizon 1 and 2!
Developer: Animation Arts.
Publisher: Deep Silver.
Genres: Point-and-Click, Mystery, Adventure, Thriller.
1. Tunguska
PC release: September 2006.
iOS release: April 2017.
Plot: When Vladimir Kalenkow, a high-ranking scientist looking into the unexplained Tunguska catastrophe from 1908, goes missing. His daughter Nina and his assistant Max are drawn into a conspiracy of epic proportions. Chased across the globe by the Russian intelligence apparatus and a zealous secret society. The two adventurers solve mysteries in Germany, Russia, Cuba, China and even Antarctica. But the more light they shed on the truth, the more they put themselves in danger!
Get Secret Files 1: Tunguska
2. Puritas Cordis
PC release: 2009.
iOS release: August 2017.
Plot: Volcanic eruptions, earthquakes, tsunamis… the world is on the brink of disaster. Are they just random accidents, the results of a climate change or is the world about to end? As Nina Kalenkow and Max realise that all these events have been predicted by a medieval prophet they get deeply drawn into these mysteries. Nina and Max have to travel around the world as it gets clear that a global catastrophy is on its way. Can long-lost documents in Paris help with their investigation or can the solution be found in an ancient Indonesian temple complex? And what is the dark secret of the Puritas Cordis society? A dramatic race against time begins.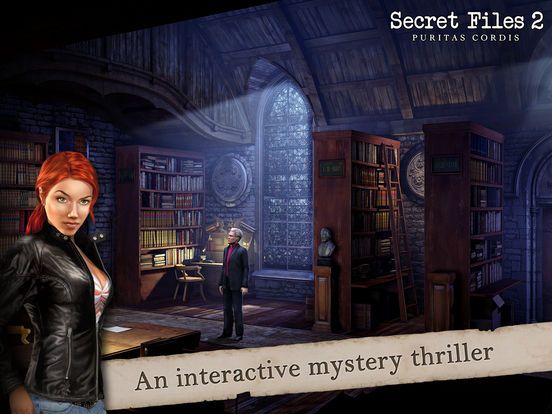 Get Secret Files 2: Puritas Cordis
3. Secret Files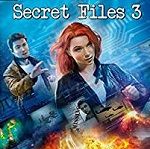 PC release: 2012.
Description: The dream couple Max and Nina have announced their forthcoming wedding…but at the beginning of Secret Files 3 the event suffers a catastrophe! Max is arrested by Berlin's police force. The accusation: Terrorism. Nina's biggest adventure yet awaits her in the franchise's third game. Could it be possible that everything is connected to the happenings in Tunguska? Is humankind depending on her?
Can she save Max or is fate more important than her happiness? Throughout the story players will experience a cinematic hunt crossing continents, with many riddles waiting to be solved. [Source: Amazon]
Get Secret Files 3
Secret Files: Sam Peters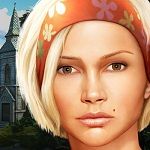 PC release: 2013.
iOS release: March 2017.
Plot: When alien DNA is spotted in the genetic code of algae living at a crater site in Ghana, sassy reporter Sam Peters goes after the story of her lifetime.
Before she can start her research at Lake Bosumtwi, however, she has to cleave through the wilderness and escape feisty jungle animals by day and demon-like creatures from African folklore by night.
And soon she has to ask herself, whether a creditable article on the front page of an esteemed science magazine is really worth risking her life.
Get Secret Files: Sam Peters
More Top Adventure Games
For more adventure games like Secret Files. Available on computer and mobile. You might also like:
Life is Strange Games.
Thimbleweed Park – Neo-Noir Mystery.
Syberia Game Series List.
Art of Murder Game Series List.
See also my Adventure Games News and Reviews. For PC, Mac, iPad and iPhone.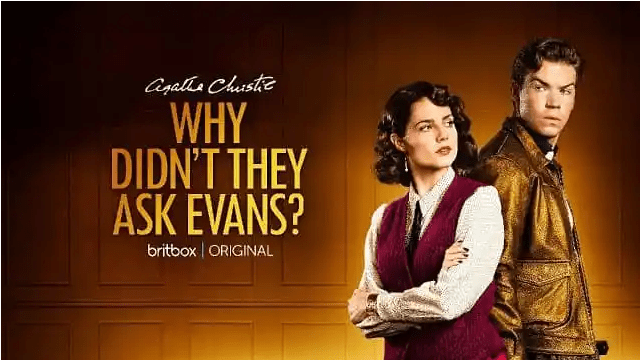 More Top Mystery Adventure Games
Aveyond RPG Adventure Series for PC Download.
Dark Parables Games List by Blue Tea Games and Eipix.
Fabulous Angela Game Series Order – Top Time Management Games from GameHouse.
AE Mysteries Free Puzzle-Solving Game App from Haiku Games..
Five Nights at Freddy's (FNAF) Games List – Horror Survival Adventure Series for PC, Console and Mobile.
Nancy Drew Games Lists in Order – All of the Games for PC and Mac Download on Amazon.
True Fear: Forsaken Souls Trilogy by Goblinz for Computer, PS4 and Mobile.
Life is Strange Games Listed in Play and Release Order on Amazon for PC, Xbox One and PS4.
Azada Game Series Order by Big Fish Studios.
Mortimer Beckett Games List by Paprikari. For PC and Mac.
PopCap's Mystery P.I. Games List – Detective HO series for PC and Mac..
Mystery Case Files and Ravenhearst Game Series Order List.
Get Blog Post Updates by Email
Never miss a post – just enter your email address below and you'll get an email every time I publish a new post.
[jetpack_subscription_form subscribe_placeholder="Enter your email address" show_subscribers_total="false" button_on_newline="false" submit_button_text="Sign Up" custom_font_size="16px" custom_border_radius="0″ custom_border_weight="1″ custom_padding="15″ custom_spacing="10″ submit_button_classes="" email_field_classes="" show_only_email_and_button="true"]
And don't forget you can also get alerts of my latest posts by following on Twitter 🙂