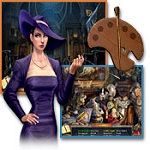 This Dark Canvas game series list.
Includes all of the Collector's Editions (CE).
In this murder mystery hidden object series.
For PC and Mac.
And for another top HOPA series list from Vast Studios. See my post, included below.
Dark Canvas Game Series
From: Vast Studios.
Genres: Detective, Mystery Games, Hidden Object, Puzzle.
1. A Brush With Death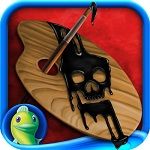 Released: 2013.
Plot: Your daughter, Angie, was traveling through Europe when she vanished without a trace. Her last letter urged you to come to a remote island town in Italy, where she had stumbled upon a dark secret.
When you arrive, you learn that there has been a series of tragic deaths in town, accompanied by sightings of a legendary spirit called the Silhouette.
With no way of knowing who would be next, citizens turned to Virgil, a local artist who could famously predict the future through his paintings.
Now you must seek out Virgil and his mysterious paintings before you and your daughter become the next victims of his deadly predictions!
2. Blood and Stone
Released: 2013.
Plot: Who used the encasing device in the grisly murder of the Sculptor and his bride?
What loathsome secrets are hiding behind the high walls of elegant, Grecian estates?
Explore a beautiful and romantic Greek village by the sea.
Use your investigative reporting skills to track down a desperate, haunted killer – before they kill again!
3. A Murder Exposed
Released: 2015.
Plot: You're called in to photograph a wedding, but what you really expose is a murder. You play as a wedding photographer who stumbles onto a strange mystery. Be ready to shoot as you follow the clues in this family tragedy. Just watch out for skeletons in their closets! A unique photo feature allows you to capture clues when you see them.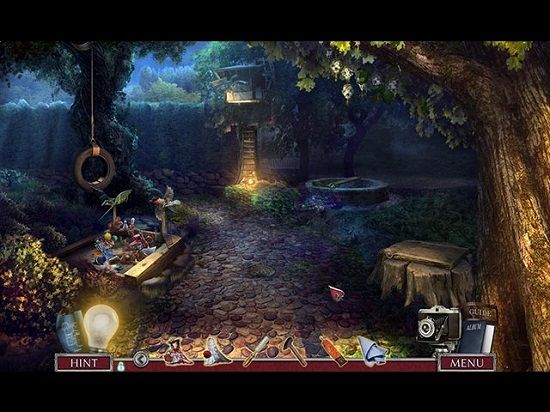 More Top Murder Mystery HO Games
For more games like Dark Canvas. You might also like:
Top 10 Mystery Adventure Games.
Nightfall Mysteries Series by Vast Studios.
See also 10 Best Hidden Object Games Series. For PC, Mac, tablet and phone.