For all Jojo's Bizarre fans, I come to you today with Roblox A Bizarre Journey codes. And like any cool code they all came with cool rewards.
I'll tell you all the codes for Roblox A Bizarre Journey, how to redeem them, and where to find more codes as it's more fun to play if you get cool rewards, right?
In case you're looking for more Roblox codes, this article for Anime Star Simulator codes might interest you.
Hurry up and redeem these Roblox A Bizarre Journey codes, because you never know when they might expire. For now, they are still available as I was able to redeem them for myself.
Redeem Roblox A Bizarre Journey Codes
Roblox games usually reward us with new codes whenever they do some updates to the game, a holiday or special occasion is happening soon, or maybe meeting a certain milestone they are proud of.
MERRYCHRISTMAS – Redeem to get a cool reward.
SANTASGIFT – Redeem to get a cool reward.
One thing you need to make sure of with these codes is don't misspell them and uppercase letters are important too.
How to Redeem Roblox A Bizarre Journey Codes
There are a few steps on how to redeem Roblox A Bizarre Journey codes, and like all the step-by-step tutorials it starts mostly the same – entering the game.
1. After you enter the game, click on the profile icon in the top left corner of your screen.
2. In the new pop-up window you can press the Other button.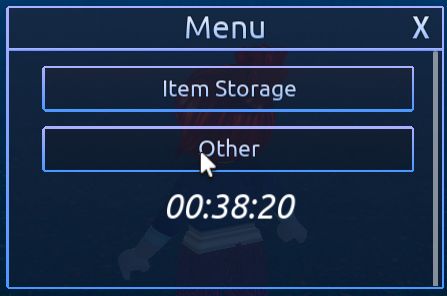 3. In the new window you can press Redeem Codes and it will give you a text window to write the code inside.
4. You can go on and enjoy the cool rewards as soon as you click redeem.
If you did everything correctly and didn't miss any steps, but also made sure you didn't misspell any of the codes, you're good to go and use the rewards from Roblox A Bizarre Journey codes you just got.
How to Get More Roblox A Bizarre Journey Codes
I'll show you the easiest way to get more Roblox A Bizarre Journey codes. You can bookmark this page and visit it after a while, to see if anything changes.
I'll update the code list with new ones every time I can. Usually, after the game had an update or something else happens, the developers think it might be nice to reward their fans.
Another way of keeping track of new codes is by following their Twitter account A Bizarre Journey. Here you'll get notified whenever they post something on their page.
You can also join their Discord community by joining their server A Bizarre Journey and keep in touch with other players, socialize, and get the codes as soon as they release any.
Conclusion
Roblox A Bizarre Journey codes are easy to redeem and the rewards are cool. Codes are always fun to find as they reward fans with cool prizes that can help them in the game.
Come back for more articles on Roblox games or check out my previous ones, like the one for Roblox One Fruit Simulator codes.
Go enjoy your cool rewards and have fun playing!