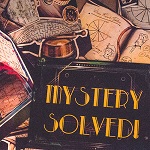 This post details a gorgeous top-rated 1920s themed escape room game, Envy! A printable murder mystery escape kit to download, print and play at home. From Lock Paper Scissors.
All the work's been done for you, everything you need to play this escape game is included, just print out, follow the instructions to set it up and you can be ready to play in just 20 minutes!
For top free full escape games to play on computer, online or on mobile, see my posts listed below.
Envy! by Lock Paper Scissors
From: Lock Paper Scissors | Age rating: 16+ | Number of Players: 4+ | Genres: Printable Escape Room, Play at Home, Teens, Adults, Roaring Twenties, Puzzle, Mystery-Solving.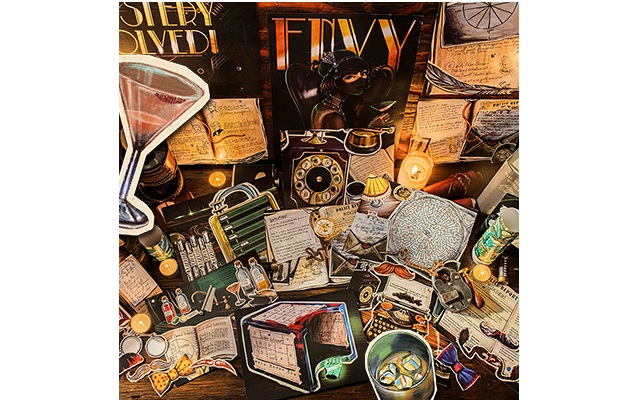 1920s Murder Mystery Escape Room Game
Description: It's a 1920's Gatsby style murder mystery game of debaucherous luxury and deadly feuds. Get ready for a night of velvet gloves, blood-stained!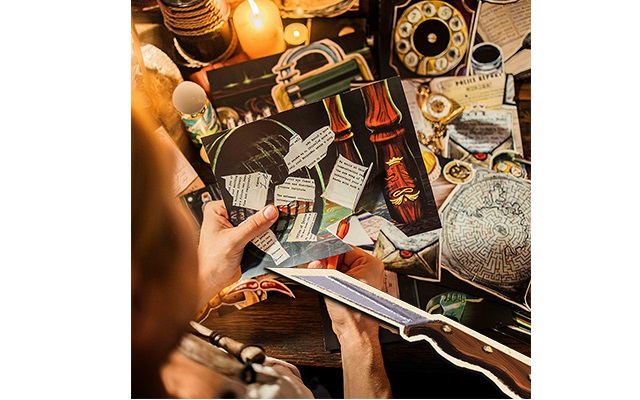 Plot
The story so far… Look, none of us had a kind word to say about ol' Carnegie but the toff's been topped at his own party! Detective, head to the mansion and sort this murder mystery out. This is the bloody 1920's at it's worst.
Game Details
Woah. All the work's been done!
If you're in a rush you can print and set up the game in just 20 minutes. All you have to do is print the game out and put it on a table. Then pour a glass of wine and relax. After all, throwing a party should be fun!
Now, if you'd like to go all out and make this the best escape room party ever you can do that too. The Envy kit comes bursting with epic party mood boosters like photo booth props, victory posters, background music and party invitations.
You can even go to town and add your own puzzles and props to theme your world. It's up to you how much effort you'd enjoy putting in.
*For more details and reviews – visit Envy! 1920s Printable Escape Game Kit from Lock Paper Scissors.
Free Full Escape Games to Play on Computer, Online or Mobile
Faraway Game Series from Snapbreak.
Adventure Escape Mysteries by Haiku Games.
Adventure Escape Games Listed in Order by Haiku Games.
Cube Escape and Rusty Lake Games in Play Order.
New Free Story Driven Games on Steam for PC.
Read More: Free Bookworm Game PopCap. | All FNAF Games in Order. | Life is Strange Games in Order. | Darkness and Flame 5 BN Series. | Delicious Emily Games in Order.
And my check out my A to Z Games List inc' Hidden Object Games Series for an index of all the lists I've posted on this blog so far!
Get Blog Post Updates by Email
Never miss a post – just enter your email address below and you'll get an email every time I publish a new post.
[jetpack_subscription_form subscribe_placeholder="Enter your email address" show_subscribers_total="false" button_on_newline="false" submit_button_text="Sign Up" custom_font_size="16px" custom_border_radius="0″ custom_border_weight="1″ custom_padding="15″ custom_spacing="10″ submit_button_classes="" email_field_classes="" show_only_email_and_button="true"]
And don't forget you can also get alerts of my latest posts by following on Twitter 🙂
*The above article may contain affiliate links.