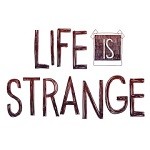 This post details the Life is Strange games, listed in release and play order. From Dontnod Entertainment and Deck Nine.
An emotional, atmospheric story-rich choose your own adventure.
With episodic releases for the first few games, except the free game. 2 of which are prequels, though the developers recommend playing through the series in the release order, as listed below.
Available for PC, Mac, Switch, Xbox One, Series X and PlayStation 4 and 5.
January 2022 Update: Life is Strange Remastered Collection now out, see below for details.
Read More »

Life is Strange Games, Listed in Order