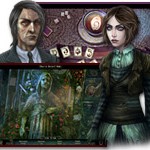 This top 10 best PC puzzle games list.
Are the top 10 puzzle games on BigFish in 2010.
With match 3, adventure, strategy and hidden object games.
All are great puzzle games for PC download. And some also available for Mac.
Involving quality and challenging puzzle games.
As well as engaging storylines, atmospheric soundtrack and stunning visuals.

Read More »

10 Best Puzzle Games 2010 for PC and Mac