Management games have been overshadowed by their action-packed counterparts as of late. Yet as niche as it might be, the genre has been going strong for decades, as there is something incredibly challenging and rewarding in being the one in charge.
And whether you'd like to build the megacity of your dreams or rule over a tropical island as a not-so-benevolent leader, management sims come in all shapes and sizes on PC.
So, get ready to build your empire from the ground up with these four addictive PC management games.
Frostpunk
First on our list is a fresh spin on the all-too-familiar management game formula. While a city builder first and foremost, Frostpunk brings elements of survival games to the table.
Set in a steampunk ice age, this indie strategy game has you oversee the fate of the last city on planet Earth.
Managing your people thus means helping them face the perils of their harsh environment so they can live another day, from building steam engines to combat the cold to operating medical facilities.
Yet to ensure the survival of the majority, the game will have you question your morality.
Will you allow child labor or execute dissidents to stave off rebellion, then? In the industrial apocalypse of Frostpunk, city-building doesn't come easy. But the one-of-a-kind concept of this survival strategy entry is well worth the harrowing journey.
Factorio
Next up is a management game for all the optimization nerds out there. Factorio kicks off as an engineer crash-lands on an alien planet. His only way out is to build a rocket.
To reach his goal – and survive along the way – the player-character must mine resources to craft tools and machines, which gradually unlock ever-more sophisticated technologies.
As you grow into a bona fide industrial powerhouse, however, your massive factories and fairly exploitative logistical empire won't sit well with the locals.
From deploying state-of-the-art infrastructure to fending off your enemies, Factorio has much in store to keep you busy.
Better yet, this indie real-time strategy sim allows you to cooperate with fellow PC gamers in an exciting multiplayer mode. You can even create customized scenarios thanks to a fun in-game Map Editor.
Tropico 4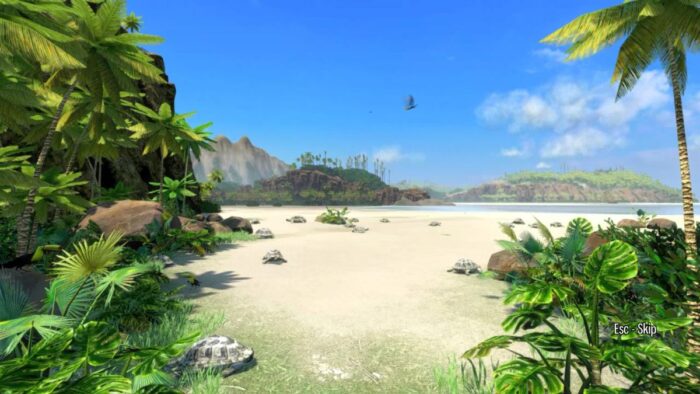 The Tropico franchise shares many similarities with top simulator games like Cities: Skyline, only players don't try to replicate the skyline of North American metropolises but set out for a tropical island.
Acting as local dictator El Presidente, your role is to run each aspect of your Caribbean banana republic. Like every city-builder in the book, Tropico has you lay out cities and monitor your economy while keeping your citizens content – or sending your goons to crush protests.
Yet as grim as it may sound, Tropico has enough humor and satire not to take itself too seriously.
And the series' fourth installment brought about compelling political additions without getting as overly complicated as its successor, making Tropico 4 the perfect introduction for newcomers.
Anno 1800
Set at the dawn of the industrial revolution, Anno 1800 sends players out to establish settlements across a Victorian-infused Old World and a Caribbean New World.
Running efficient production chains is of the essence, with each population tier unlocking ever-so-complex items and lifestyle needs. Twelve DLCs spruced up the experience, introducing new regions and mechanics.
Yet beauty-building doesn't take a backseat to productivity as various cosmetic packs added ornaments and skins, from medieval walls and roller-coasters to casino-themed residential buildings.
Despite this Vegas district of sorts, though, Anno doesn't boast any casino minigame. PC gamers itching to spin the wheel may visit online gambling hubs instead, checking unbiased reviews like a Spin Casino review to pick a trustworthy website.
This modern platform caters to the next generation of players from NZ and beyond. First-timers and seasoned players can discover over 600 pokies and table games, on top of live dealer sessions. Spin Casino also offers betting options with top-value odds across a wide array of sports.
Management games can be a demanding bunch. But nothing beats the pride and excitement of overcoming any ordeal sent your way to grow your scanty community into a thriving empire.
With crisp graphics and sheer gaming power, PC is the go-to option for gamers to have a blast managing away their fictitious people. And from zoo simulators to outer space colonization games, there are plenty more management sims to tap into on PC.