Summoners War from Com2uS, top RPG for phone and tablet.
Recently updated with new content.
Including a new battle mode, upcoming events and improved features.
This latest update is now available on Amazon Fire tablet.
For more top RPGs for Fire, see my list of posts below.
RPG Updated for Amazon Fire
From: Com2uS | Genres: RPG, Strategy, Action, Combat, MMO, PvP, Fantasy | Latest Update: June 26, 2019.
Summoners War
Plot: An action-packed fantasy RPG with over 100 million Summoners around the world! Jump into the Sky Arena, a world under battle over the vital resource: Mana Crystals! Summon over 1000 different types of monsters to compete for victory in the Sky Arena! Assemble the greatest team of monsters for strategic victories! [Source: Amazon]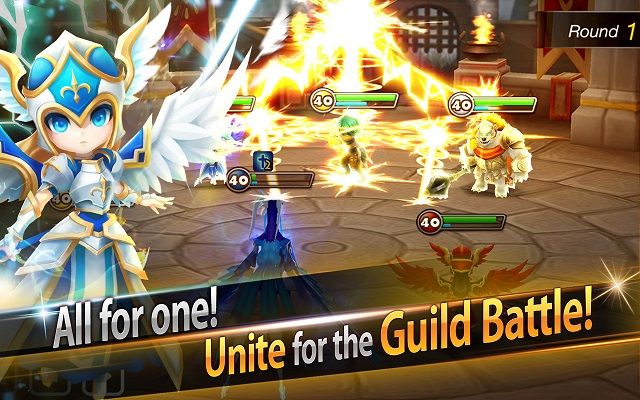 Game Play and Features
Strategic Gameplay: Witness the dazzling display of each Monster's unique skills!
Decorate your Village, battle other summoners, explore Dungeons, fight in PvP battles, expand your Collection, train Monsters, and more!
Massive Collection: Fire, Water, Wind, Light and Dark! 5 different attributes, and 1000 different monsters!
Real-time Raid: Battle as a team! A real-time battle with 3 users! Defeat the boss with your fellow Summoners using various tactics!
Homunculus: The Forbidden Summoning Magic has finally been revealed!
Craft more than 100 items at the new Craft Building!
Enjoy a real-time battle with users worldwide!
A sensational Guild PvP in the Isle of Conquest!
The closed Dimension Hole is now open! Fight against the ancient power of different dimensions!
Summoners War is available in 16 different languages!
June 2019 Update
New World Arena battle mode (SWC2019). Dimension Hole feature improved. Improved in-game UI.
BBC Radio Plays: Charles Paris Mysteries in Order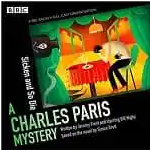 Do you love BBC Radio mystery dramas and plays?
Check out the full cast dramatisations of Simon Brett's popular mystery series! Starring Bill Nighy as the actor/amateur detective. Available for free on audiobook.
For details including a list of all the radio play adaptations in this popular UK radio series (listed in order of release): BBC Charles Paris Mysteries in Order.
Top RPGs for Amazon Fire
For more role-playing games for Amazon Fire. You might like:
Top Free Role-Playing Games on Fire.
Stardew Valley RPG for Fire and Switch.
You might also like: Best Kindle Fire Apps for Kids and Toddlers. And 10 Best Games for Fire 2019 June Round-Up.
Don't forget you can Subscribe or Follow to keep up to date with my latest posts.