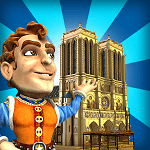 This post details the 4th game in the Monument Builders series, Notre Dame de Paris. From Anuman Interactive.
This top free time management game download is available for iOS, Android, Amazon Fire, PC and Mac.
For all of the Monument Builders games in the series listed in order. As well as other top time management games, see my posts listed below.
Monument Builders 4
Developer: Anuman Interactive | Released: 2013 | Genres: Strategy, Building Games, Time Management Games, Simulation.
Notre Dame de Paris
Plot: With almost 200 years in the making, the grand cathedral in Paris inspires as one of the finest examples of French Gothic architecture. While many stand in awe of its magnificence, very few know of the dedication and passion it took to construct such a brilliant structure. Here's your chance to experience this great feat first-hand! Journey back to the Middle Ages and lead the construction of the iconic cathedral in this fantastic challenge. Break ground on the building site, construct quarries, and improve the neighborhoods as you witness the structure rise from the ground. Build the gargoyles and bells, feed your workers, and meet key objectives. With great new graphics, unlockable videos, and even more exciting challenges than previous games in the series, Monument Builders – Notre Dame de Paris is the best Monument Builders game yet!
Game Play and Features
Build the Notre Dame Cathedral!
Lead the construction in 50 levels.
Learn many fun facts about the historical landmark.
Monument Builders: Notre Dame de Paris available from US Amazon and UK Amazon for Amazon Fire.
For all of the installments in this franchise, see my: Monument Builders Game Download List in Order of Release.
Top Time Management Games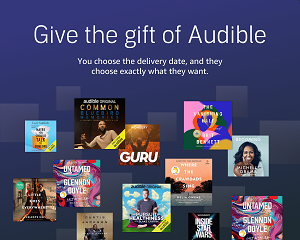 For more time management game series lists for computer and mobile. You might like:
Roads of Rome Game Series for PC and Mac.
Adelantado Free Full Download Versions for PC.
12 Labours of Hercules Game Series.
All Virtual Villagers Download Games.
Delicious Emily Games in Order.
Download Sally Games for PC, Mac and mobile.
Check out my latest Time Management Games posts for computer and mobile. You might also like: Free Management Games Online no Download Required.
Get Blog Post Updates by Email
Never miss a post – just enter your email address below and you'll get an email every time I publish a new post.
[jetpack_subscription_form subscribe_placeholder="Enter your email address" show_subscribers_total="false" button_on_newline="false" submit_button_text="Sign Up" custom_font_size="16px" custom_border_radius="0″ custom_border_weight="1″ custom_padding="15″ custom_spacing="10″ submit_button_classes="" email_field_classes="" show_only_email_and_button="true"]
And don't forget you can also get alerts of my latest posts by following on Twitter 🙂