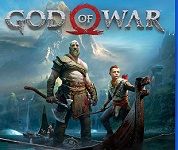 God of War, the 9th release in the top PlayStation action-adventure series from Sony's Santa Monica Studio. Created by David Jaffe. Based on ancient mythology following Kratos, a Spartan warrior.
This installment is available for PS4 on Amazon US and UK.
For all of the God of War game series (listed in release and chronological order) see my post included below.
October 2021 Update: God of War is coming to PC from Steam and Epic Games Store, see below for more details.
God of War (2018)
From: David Jaffe and Santa Monica Studio, Sony | Genres: Action, Adventure, Hack and Slash, Mythology, Platformer, Puzzle, Combat | Released: 2018.
9th GoW Release
Plot: Bold New Beginning. His vengeance against the Gods of Olympus years behind him, Kratos now lives as a man in the realm of Norse Gods and monsters. It is in this harsh, unforgiving world that he must fight to survive… And teach his son to do the same.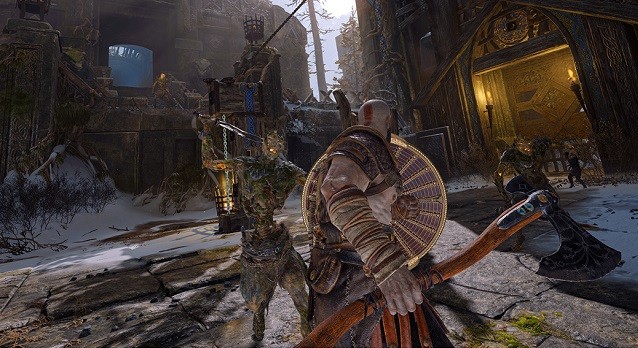 Game Play and Features
Second Chances: As mentor and protector to a son determined to earn his respect, Kratos is faced with an unexpected opportunity to master the rage that has long defined him.
Questioning the dark lineage he's passed on to his son, he hopes to make amends for the shortcomings of his past.
Midgard and Beyond: Set within the untamed forests, mountains, and realms of Norse lore, God of War features a distinctly new setting with its own pantheon of creatures, monsters, and gods.
Vicious, Physical Combat, with an intimate, over the shoulder free camera that brings the action closer than ever, combat in God of War is up close, frenetic, and unflinching.
Kratos' axe: powerful, magic and multi faceted is a brutal weapon as well as a versatile tool for exploration.
Chronology: Set after the events of God of War III (2010).
October 2021 News from PlayStation's blog: God of War (the 2018 PS4 game) is coming to PC on January 14, 2022. And will be available to download from Steam and Epic Games Store.
*God of War (2018) available from US Amazon and UK Amazon for PS4.
Don't forget to check out my post: God of War Game Series (Listed Release and Chronological Order). Detailing all of the PlayStation games in this popular action-adventure franchise.
More Action-Adventure Games for PlayStation
Five Nights at Freddy's (FNAF) Games Listed in Order plus Core Collection. Available for PS4, Xbox One, Switch.
Puyo Puyo Tetris 1 and 2. Available on PlayStation 4 and 5, Xbox One, Nintendo Switch.
Fortnite Bundles on Amazon. Available on PS4, PS5 and Switch.
Just Dance 2021, Ubisoft's Dance Rhythm Game. Available on Nintendo Switch, PlayStation 4/5, Xbox One/Series X/S and Stadia.
RiME Adventure Game by Tequila Works. Available on PC, Mac, PS4, Xbox and Nintendo Switch.
Sackboy: A Big Adventure for PlayStation. Available on PlayStation 4 and 5.
Dead Cells by Motion Twin. Available on Nintendo Switch and PlayStation 4.
And check out my latest PlayStation Games posts.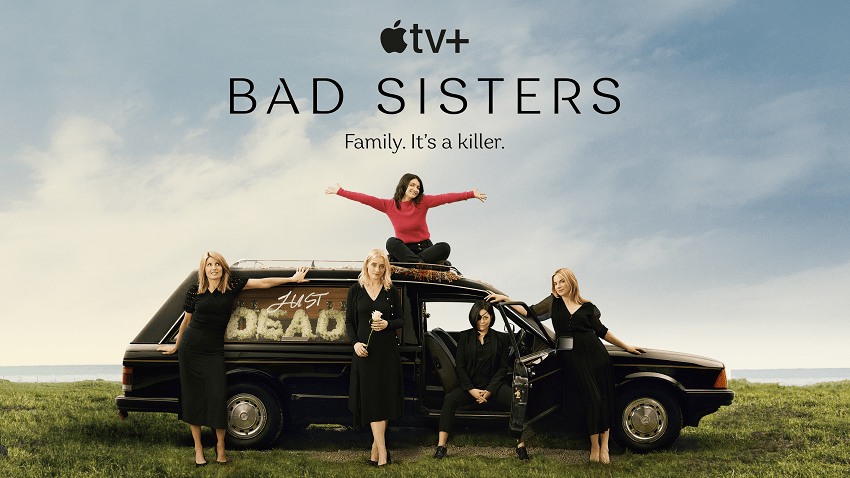 Get Blog Post Updates by Email
Never miss a post – just enter your email address below and you'll get an email every time I publish a new post.
[jetpack_subscription_form subscribe_placeholder="Enter your email address" show_subscribers_total="false" button_on_newline="false" submit_button_text="Sign Up" custom_font_size="16px" custom_border_radius="0″ custom_border_weight="1″ custom_padding="15″ custom_spacing="10″ submit_button_classes="" email_field_classes="" show_only_email_and_button="true"]
And don't forget you can also get alerts of my latest posts by following on Twitter 🙂
*The above article may contain affiliate links.