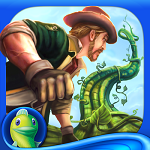 This post details the sixth game in the Dark Parables series, Jack and the Sky Kingdom.
A top hidden object puzzle adventure game from Blue Tea Games. Available for PC and Mac. Including free demo and full version download online.
For all of the Dark Parables games in the series listed in order. As well as other top HOPA games, see my posts listed below.
Dark Parables 6
Developer: Blue Tea Games | Released: February 2014 | Genres: Mystery Games, Hidden Object, Puzzle Games, Adventure Games.
Jack and the Sky Kingdom
Plot: The legendary Sky Kingdom suddenly appears and a destructive barrage is unleashed upon an unsuspecting town. Play as the Fairytale Detective and embark on an investigation to rescue the townspeople. In this quest, you will meet Jack – an infamous treasure hunter who shares a secret past with the Kingdom – and discover the tragic history behind the chaos.
Collector's Edition Extras
Bonus gameplay.
Integrated Strategy Guide.
Breath-taking storyline and challenging gameplay.
Review
Another great chapter in this fairytale mystery adventure from Blue Tea Games!
For all of the installments, see my: Dark Parables Games List in Order of Release. By Blue Tea and Eipix. You might also like: Cursery: The Crooked Man and the Crooked Cat from Blue Tea Games.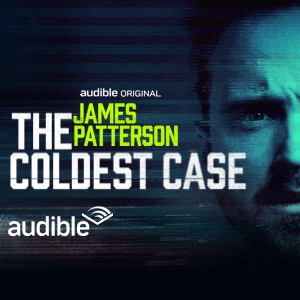 Top Eipix Hidden Object Games
For top hidden object games from Eipix. For PC, Mac, Amazon Fire, Android, iPad and iPhone. You might like:
Danse Macabre Series Order.
Final Cut Series List in Order.
Dead Reckoning Game Series List.
Hidden Expedition Games List.
Vermillion Watch Game Series List.
Memoirs of Murder Games.
The Andersen Accounts Game Series.
Saga of the Nine Worlds Series.
Myths of the World Games in Order.
Phantasmat Series List in Order.
Haunted Manor Game Series List.
Amaranthine Voyage Game Series.

Check out my latest Eipix Games posts. And my Game Series Lists Index for an A to Z of all the lists I've posted on this blog so far!
Get Blog Post Updates by Email
Never miss a post – just enter your email address below and you'll get an email every time I publish a new post.
[jetpack_subscription_form subscribe_placeholder="Enter your email address" show_subscribers_total="false" button_on_newline="false" submit_button_text="Sign Up" custom_font_size="16px" custom_border_radius="0″ custom_border_weight="1″ custom_padding="15″ custom_spacing="10″ submit_button_classes="" email_field_classes="" show_only_email_and_button="true"]
And don't forget you can also get alerts of my latest posts by following on Twitter 🙂