The Addams Family: Mansion Mayhem now available to pre-order for Nintendo Switch, PlayStation 4, Xbox One. A new family action-adventure out later this month.
Experience the kooky world of the Addams family in an original story based on the hit animated movie!
For more top family party games for Switch, PS4 and Xbox, see my posts listed below.
The Addams Family Game 2021
From: PHL Collective/Outright Games | Released: September 24, 2021 | Genres: Adventure, Action, Family Friendly, 4 Player Local, Party.
Mansion Mayhem Action-Adventure
Description: They're creepy, they're kooky, and their home is in danger! Only you and your friends can help Wednesday, Pugsley, Gomez and Morticia save the Addams family mansion. In this horrifyingly hilarious 3D adventure for up to four players. [Source: Amazon]
Game Play and Features
Save the mansion – piece together the horrifically exciting history of the Addams family mansion in a 3D platforming adventure!
The mansion is full of spooky scares – but can you discover its hair-raising secrets and save it from an unexpected threat?
Use each iconic character's ability to explore the house. Solve puzzles and find lost relics.
Play competitive mini games that will have you bumping and jumping over each other to win. Family game night is about to get terrifyingly exciting!
Play solo or together – Explore the Addams mansion alone or with up to 4 players on the same screen!
*The Addams Family: Mansion Mayhem available from US Amazon and UK Amazon for Nintendo Switch, PlayStation 4, Xbox One .
More Family Party Games for PS4, Xbox, Switch
Risk, Trivial Pursuit and Jeopardy Game Downloads for Switch.
Hasbros 3D MONOPOLY for Nintendo Switch.
Hasbros Clue / Cluedo Board Game for Nintendo Switch.
How to Get Jackbox Party Packs on Roku, Apple, Samsung TV and Consoles.
Bomb Chicken by Nitrome for Switch (Age rating: 7+).
Yoku's Island Express for PS4, Switch, Xbox (Age rating: 7+).
Crash Bandicoot NSane Trilogy for Switch, Xbox One, PC, PS4 (Age rating: 7+).
Human Fall Flat Physics-Based for Nintendo Switch, PC, Mac (Age rating: 3+).
CTR: Nitro-Fueled for Switch, PS4, Xbox One (Age rating: 3+).
Donkey Kong Country: Tropical Freeze for Nintendo Switch (Age rating: 3+).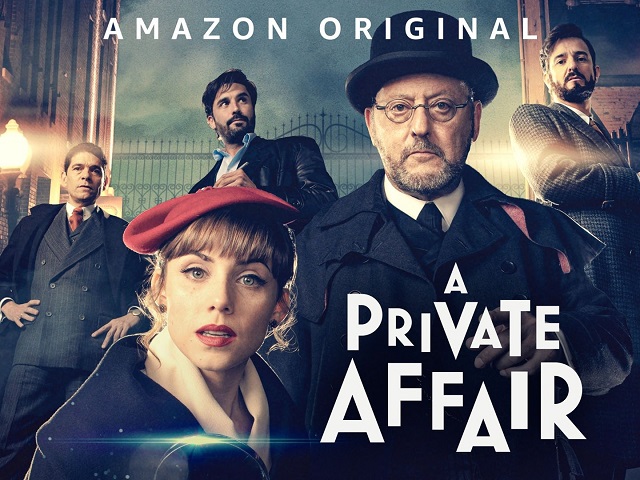 And see my latest Nintendo Switch Games news and reviews. Plus check out my round-up of the Nintendo Switch Bundle on Amazon US/UK.
Get Blog Post Updates by Email
Never miss a post – just enter your email address below and you'll get an email every time I publish a new post.
[jetpack_subscription_form subscribe_placeholder="Enter your email address" show_subscribers_total="false" button_on_newline="false" submit_button_text="Sign Up" custom_font_size="16px" custom_border_radius="0″ custom_border_weight="1″ custom_padding="15″ custom_spacing="10″ submit_button_classes="" email_field_classes="" show_only_email_and_button="true"]
And don't forget you can also get alerts of my latest posts by following on Twitter 🙂
*The above article may contain affiliate links.