Of the new hidden object games 2014. August releases.
This is my favourite, the first in the Spirit of Revenge series.
The Collector's Edition, from Vendel Games.
Cursed Castle is the first in this gothic mystery series.
With hidden object puzzle and adventure gameplay (HOPA).
This adventure puzzle game, is not only fun to play.
But, as you can see from the screenshot below, beautifully illustrated too.
Update July 2016: For the full series list, see the link included below.

Best New Hidden Object Games 2014 – My top pick for August
Spirit of Revenge: Cursed Castle Collector's Edition
From: Vendel Games. See also Secrets of Great Queens: Old Tower CE.
Release date: 10 August 2014.
Genre/themes: Hidden Object, Puzzle, Adventure, Mystery, Gothic.
Plot: Despite rumors that their Gothic castle is cursed, the Flatsburys returned to live there. Now Lord Flatsbury and his son have vanished, and only little Jessie saw what happened. Can you win the girl's trust and solve the mystery that spooked her into silence? Find out in this thrilling Hidden Object Puzzle Adventure game! Just be sure to watch your step – no one ever leaves this castle alive…
This is the 1st installment in the series. See my post: Spirit of Revenge Game Series List. For all the game titles in the series so far. For computer and mobile, in order of PC release.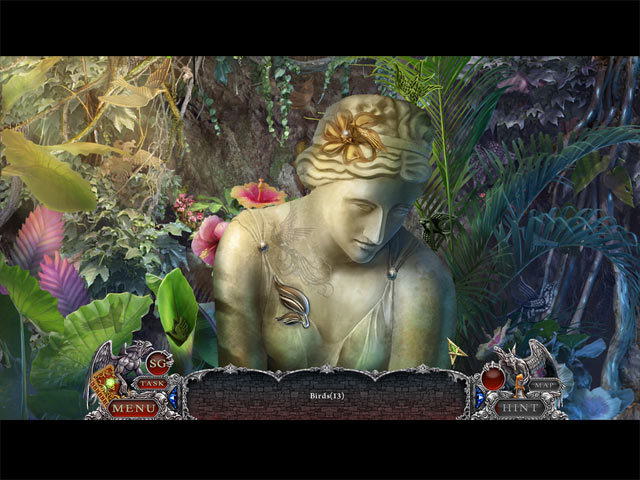 Spirit of Revenge: Cursed Castle CE – Review
This top HO game has a spooky atmosphere. Aided by the creepy background music and the gloomy castle setting. The hidden object scenes are clearly illustrated. And tricky enough to be good and challenging. An interesting intriguing mystery storyline. Which draws you in from the start! The voice acting is good, not overdone. And there's plenty of stuff to explore and gameplay to enjoy. Including some nice mini-games and puzzles.
Overall, a wholly satisfying and unique take on the usual hidden object puzzle games. And definitely a compelling mystery game, that fans of HOPA games will want to experience.
More Top Hidden Object Games
For more top hidden object games for computer and mobile. You might like:
10 Top Free Full Version BigFish Games for PC. With free hidden object, time management and simulation games.
Best Hidden Object Games of All Time! page. With my all-time top picks for computer and mobile!
[jetpack_subscription_form title="Get Blog Post Updates by Email" subscribe_text="Never miss a post – just enter your email address below and you'll get an email every time I publish a new post." subscribe_button="Sign Me Up!"]