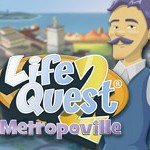 This list includes my best time management games picks.
From the new releases this year.
With 10 top-rated games for PC and Mac download.
A few of which can also be played online free.
Covering a variety of themes. From myths and legends. To the modern day tycoon.
Including city building, kingdom saving and business tycoon games!
Top 10 Best Time Management Games 2012
The best time management games of 2012. Available to download for PC and Mac. Including free demos. And a few free online demos, no download required.
1. Life Quest® 2: Metropoville
This sequel is even better than the first time management game. Think Game of Life board game for PC. In Metropoville you start of a 12 stage Life Quest. To move up the social ladder you will need to fulfil challenges to gain qualifications, find a cool new job, buy a car, find love and other rewarding quests in life! This is a cool new strategy time management game is loads of fun!
Get Life Quest® 2: Metropoville PC and Mac Download.
2. Kingdom Chronicles Collector's Edition Game
An exciting adventure time management game. With the hero, John Brave courageously battles a greedy villain to save his kingdom. You'll have to build, trade, learn and manage the population from workers and clerks to your warriors to save the towns and villages of the kingdom. You also have many mysteries to solve and the fair princess to rescue from the evil villain! In the special Collector's Edition you get more gameplay compared with the standard version.
Get Kingdom Chronicles PC and Mac Download.
3. All My Gods Time Management Game
Help Saturn's son to the top of the Pantheon with time management challenges and strategy games that will prove that he is worthy to claim his place as a mighty god and heir to father's place on the council!
Play All My Gods Free Online.
Get All My Gods PC and Mac Download.
4. Legends of Atlantis: Exodus Game
The kingdom of Atlantis is facing the end with floods, fire and earthquakes threatening to wipe out it's people and cities. It's up to you to manage and strategize to save the kingdom from devastation! Highly addictive civilisation building game with 50 levels and loads of mini-games!
You can play the free online time management game at: Free Online – Legends of Atlantis: Exodus.
Get Legends of Atlantis: Exodus PC and Mac Download.
5. A Gnome's Home: The Great Crystal Crusade Game Review
When an evil witch steals the Gnome kingdom's magical crystal their home is falling into ruin. Your aim is to defeat her and restore and rebuild the Gnome's kingdom back to it's glory days. A nice mystical time management game with gorgeous graphics and 65 levels.
Get A Gnome's Home: The Great Crystal Crusade PC and Mac Download.
6. Burger Bustle: Ellie's Organics Game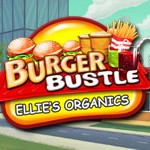 A cool cooking time management for girls where you help Ellie set up her Organic burger business. This is a fast-paced game, and keeping customers happy and healthy is priority as well as beating the greedy unhealthy opposition!
Get Burger Bustle: Ellie's Organics PC and Mac Download.
7. Kingdom Chronicles Game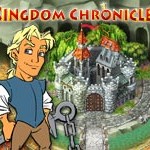 The collectors edition above is best, but this standard edition is also loads of fun!
Get Kingdom Chronicles PC and Mac Download.
8. Campgrounds Game
Build campsites in unique locations to build up your campsite business and become campground of the year. But you must balancing profit with being green – making this a fun business building strategy game. Plus find treasure maps to unearth hidden clues and unlock secret campsites!
Get Campgrounds PC and Mac Download.
9. Jo's Dream: Organic Coffee Game
It's Jo's dreams to build an organic coffee shop. And she has many challenges in her business journey. From learning how to make different brews to managing your staff. And as always keeping your customers happy – serve them fast with the correct order! Loads of addicting gameplay and upgrades available.
Get Jo's Dream: Organic Coffee PC and Mac Download.
10. Be Richest! City Building Game
Part of the cool Be Rich series. And when a city is left in ruins by a corrupt mayor, it is up to you rebuild it back to it's former prosperity! From building homes and businesses, ensuring the city residents are safe and bringing the mayor to justice is all part of your job in this tycoon time strategy game!
Get Be Richest! PC and Mac Download.
More Top Time Management Games
For more time management games series. Available on computer and mobile. You might like:
* Roads of Rome Game Series for PC, Mac & iOS.
* Adelantado Trilogy Series List.
* 12 Labours of Hercules Game Series List.
* Weather Lord Game Series List for PC and Mac.
* Sally's Game Series List for iPhone, iPad, Mac & PC.
* Virtual Villagers Games from Last Day of Work.
See also my New Time Management Games posts. For PC, Mac, iPad and iPhone. Including series lists, new releases and reviews.
Don't forget you can Subscribe or Follow and get updates of my latest posts.