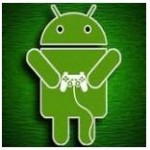 With a huge increase in the game apps available for Google's Android devices via Android Market and Amazon in 2011.
There are now a load of cool games to download and play for free on your Android device.
Including free full versions and also lite versions for paid-for Android game apps.
With many games being developed by amateurs and enthusiasts. Plus many Apple game apps being adapted to the Android platform. This meant that the Android game app market has grown very quickly, especially in 2011.
In comparison to the games market for the iOS platform. And so now, there are a wide variety of genres and also quality of games available to Android users.

10 Top-Rated Free Android Game Apps
1. Angry Birds
From game developer Rovio Mobile Ltd, this Action & Arcade game app uses physics based gameplay. Challenging you to launch Angry Birds – of varying special skills – using a big slingshot to save their eggs from the greedy pigs! This has a number of free versions available and the free versions have plenty of gameplay.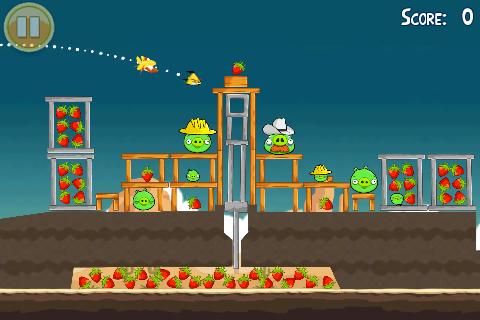 This is THE top mobile game app in both Apple and Android game app markets, and rightly so, as it is hugely entertaining and addicting!
2. Pumpkins vs. Monsters
New arcade game from Runner Games Studios. Use pumpkins to stop the monster invasion, checkout the video preview:
3. X Construction Lite
From developers CrossConstruct, this brain teaser game challenges you to build the best bridges to get the train across the valley safely! Nice simple idea but challenging and addictive.
4. Paradise Island
From Cooper Media Corp. For those of you who love Sims-style games, build your own holiday resort on your paradise island from building discos, hotels and casinos!
5. Jewellust
By Smartpix Games. A puzzle game with similar gameplay to Bejewelled!
6. Alchemy
Created by Andrey 'Zed' Zaikin. Brain game that has you creating all manner of creatures and objects from just combining the four basic elements: Fire, Water, Earth and Air!
7. Sudoku
By Jason Linhart, the paid-for app Enjoy Sudoku gets even higher rating, but this freebie is still great at 4.6. It's always good to have a solid Sudoku game app and this one is the top rated app of those available for Android. Created for all Sudoku levels, includes tutorials and 16 levels.
8. Solitaire Free Pack
By Tesseract Mobile and this free pack includes a huge Solitaire collection: Klondike (Regular Solitaire), Freecell, TriPeaks, Spider, and many more.
9. Air Control Lite
Developed by Four Pixels, try your hand at air traffic control with this cool casual game app, as you direct airplanes to the runways and make sure you avoid any collisions!
10. Extreme Droid Jump
Action game app from ElectricSheep. Where you must help the Android droid make a safe jump! Another great, simple and very addictive game!