Pillars of Eternity Definitive Edition.
New out for Mac download on the Appstore.
This is the complete and definitive package.
With ALL of the expansions, bonuses and updates! In the classic RPG, Pillars of Eternity I.
And for more top new Mac Appstore game releases. See my list of posts below.
New RPG Release for Mac
Title: Pillars of Eternity Definitive Edition.
From: Obsidian Entertainment.
Publisher: Paradox Interactive.
Genres: RPG, Adventure, Story Rich, Fantasy.
Mac Appstore release: December 2017.
Pillars of Eternity Definitive Edition
Description: Recapture the deep sense of exploration. The joy of a pulsating adventure. And the thrill of leading your own band of companions across a new fantasy realm. And into the depths of monster-infested dungeons. In search of lost treasures and ancient mysteries. [Source: iTunes]
Game Play and Features
The Pillars of Eternity Definitive Edition includes:
Deep character customizations. Build a character as one of 11 classes. Such as Barbarian, Druid, Monk, Ranger and Wizard.
Sculpt your own story. Side with various factions using a reputation system. Where your actions and choices have far-reaching consequences.
Explore a rich and diverse world. Beautiful pre-rendered environments laced with an engaging story and characters bring the world to life.
Journey to new regions and meet new companions in The White March expansion. And find new stories to experience.
Royal Edition including the bonus extras.
All-new Deadfire Pack DLC with new in-game items to earn and discover. And new portraits from the forthcoming sequel, Pillars of Eternity II: Deadfire (Due for release in 2018).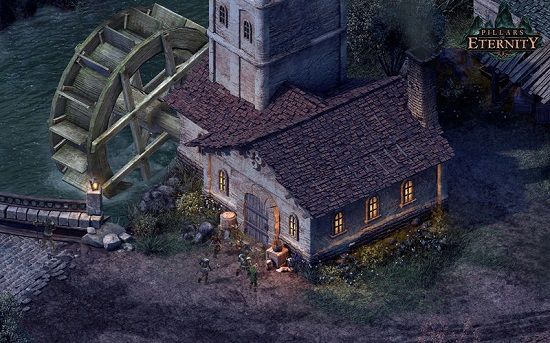 Download from iTunes
More New Mac Appstore Games
* Civilization VI, Building Management Game for iPad and Mac.
* Black Mirror Reboot for PC, Mac, PS4 and Xbox One.
* Cribbage Game for Mac Download on iTunes.
See also: 10 Best New Mac Games 2017 (Part 4) on the Appstore.
Don't forget, you can Subscribe or Follow and get updates of my latest posts.