Full of Sparks, a new indie platform puzzle game. From Dabadu Games and Noodlecake Studios. Available for free on iTunes for iPad and iPhone.
For more top new iOS puzzle games and games from Noodlecake. See my list of posts, included below.
New Puzzle Platformer for iOS
Title: Full of Sparks.
From: Dabadu Games.
Publisher: Noodlecake Studios Inc.
Genres: Platform, Puzzle, Adventure.
iOS release: January 18, 2018.
Full of Sparks
Description: When the spark of life is lit, the countdown begins… It's Full of Sparks is a beautiful platforming experience about the life of a firecracker. Embark on a journey to find The Old One, a mythical firecracker whose fuse has never been lit. But what is life without sparks? [Source: iTunes]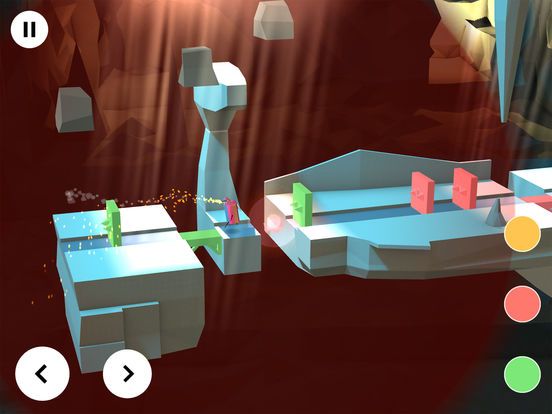 Game Play and Features
Explore over 80 unique, hand crafted levels.
Play at your own pace or Speedrun to the top of the leaderboards.
Enjoy a lively original soundtrack.
Master the ability to switch colors, jump, fly, climb, dodge and more!
Download for iOS
More iOS Games from Noodlecake
* Alto's Adventure, Snowboarding Sim.
* Highrise Heroes (similar to Bookworm Word Game, for Mobile).
And for more top new iOS game releases, see also 10 Best iOS Paid Games of 2017 (Part 4).
Don't forget, you can Subscribe or Follow and get updates of my latest posts.